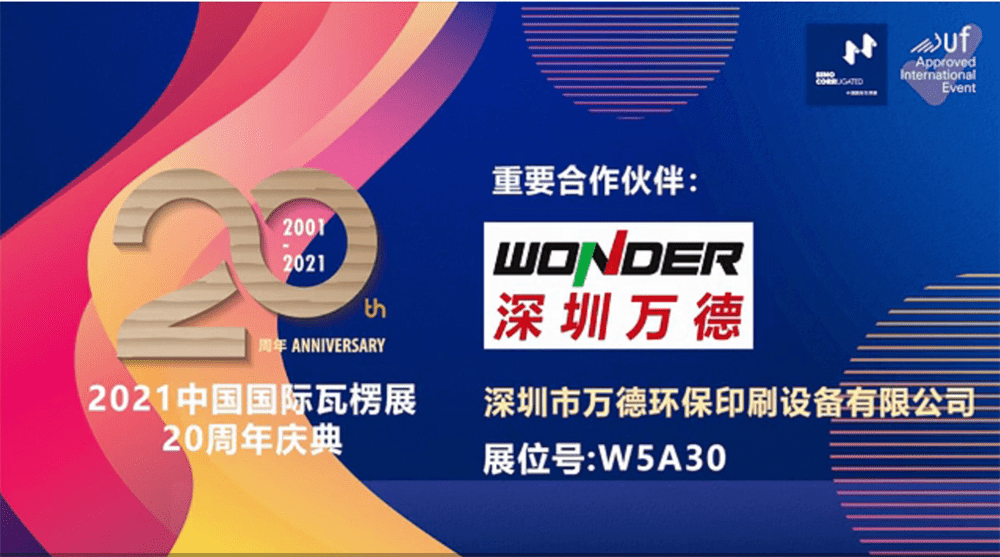 2021 SinoCorrugated Exhibition
On July 17, the 2021 China International Corrugated Exhibition ended perfectly at the Shanghai New International Expo Center. In the same period of the eighth exhibition, according to preliminary statistics from the organizer, over 90,000 professional buyers attended the four-day exhibition, which fully demonstrated the prosperity of the packaging industry.
(Wonder exhibition video)
Powerful combination,draw the industry's future
On the first day, as a leader in the digital printing industry of corrugated boxes, Wonder and Epson jointly participated in the exhibition and held a new product launch ceremony. Epson (China) Co., Ltd. General Manager Mr. Fakishi Akira, Epson (China) Co., Ltd. Professional Printing Division General Manager Uchida Yasuhiko, Epson (China) Co., Ltd. Professional Printing Division Industrial Printing Director Mr. Liang Jian, Epson (China) Co., Ltd. print head sales technology and new application development director Mr. Gao Yue and Shenzhen Wonder Printing System Co., Ltd. General Manager Zhao Jiang, Shenzhen Wonder Printing System Co., Ltd. Mr. Luo Sanliang, deputy general manager of the company attended and delivered a speech, hoping to bring more high-quality, environmentally friendly and efficient equipment options to users in corrugated packaging and other industries through strong alliances, comprehensively broaden business areas, and continue to seize future opportunities!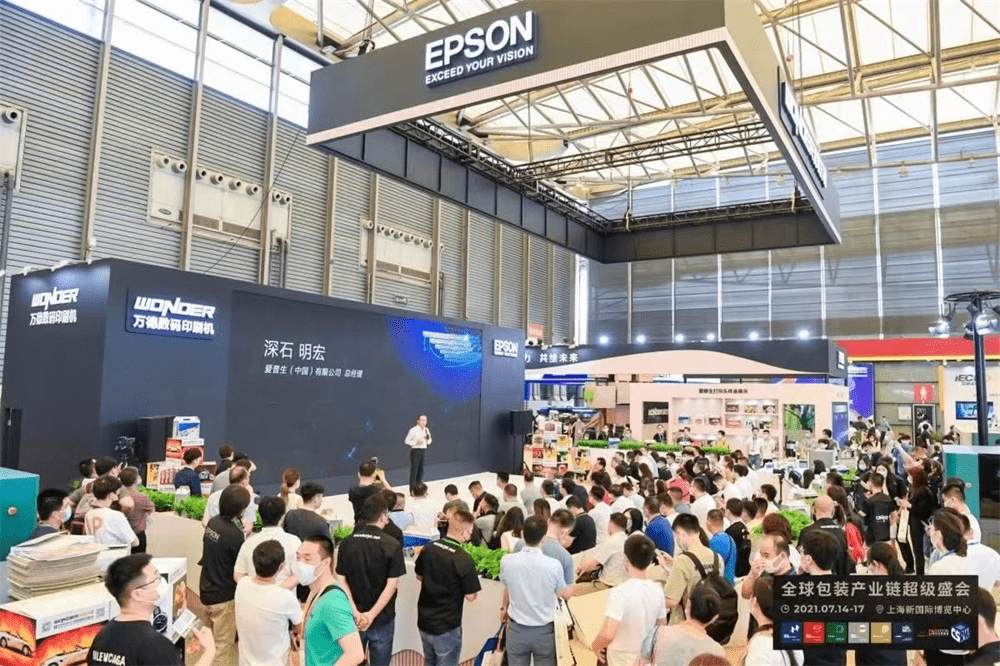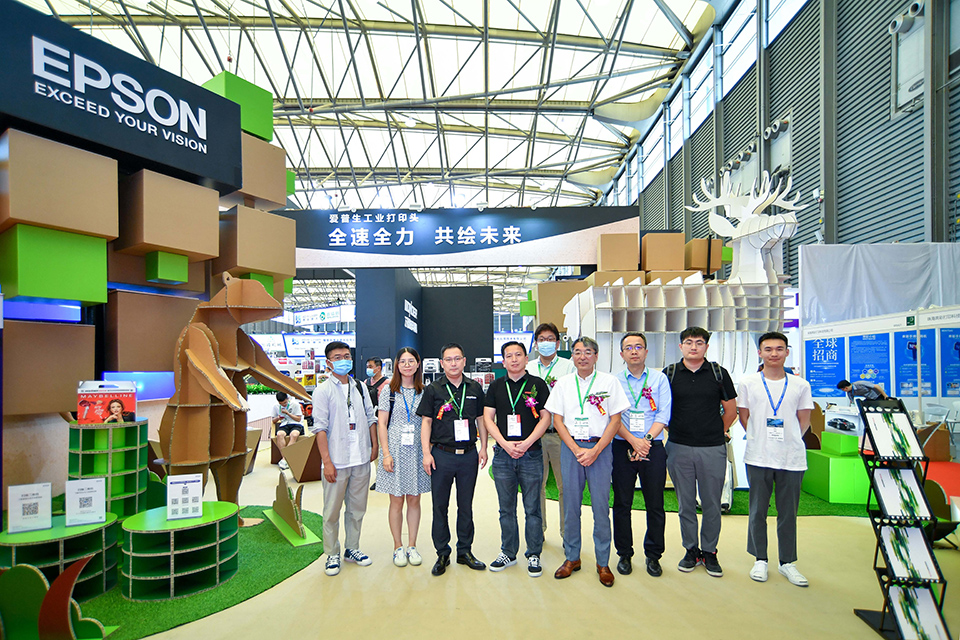 (EPSON exhibition video)
New product release,makes corrugated more exciting
Wonder has always adhered to precision manufacturing, and at the same time, we must make equipment that customers can afford and use more. The print head is the most precise and most critical core of digital printing equipment to achieve the printing effect. Therefore, it is very important to choose a stable and cost-effective industrial print head. As the world's leading print head manufacturer, Epson and Wonder's goal and pursuit of "promoting the digital transformation of the industry" coincide. This time, Wonder and Epson jointly released the WD200-72A++ ink high-speed digital printing press equipped with the latest I3200(8)-A1 HD print head. The high-speed, high-precision, high-quality presentation and other characteristics of the WD200-72A++ Sign the deal!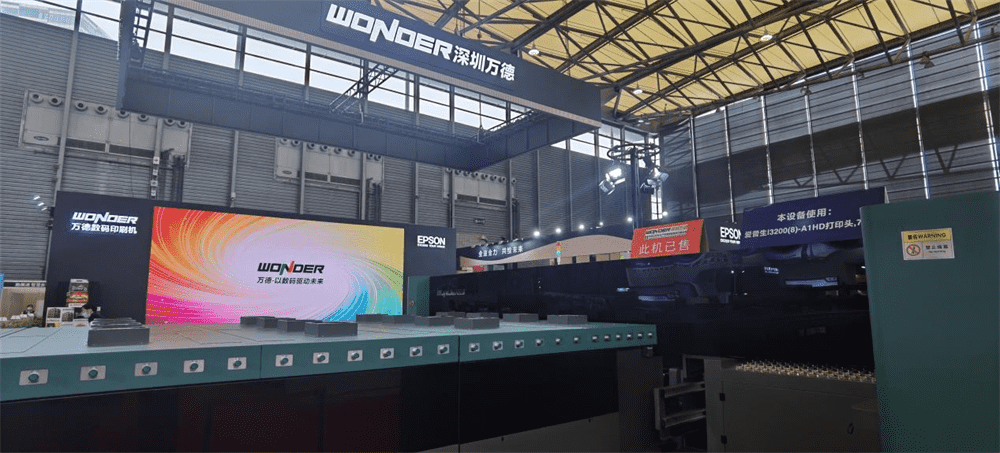 ♦  WD200-72A++ uses Epson's newly developed I3200(8)-A1HD industrial print head, with a single-color reference accuracy of up to 1200dpi.
♦  The printing speed is up to 150m/min, which is comparable to traditional high-definition ink printing.
♦  Yellow and white cattle card, coated card, honeycomb board and other printing materials can be printed by one machine.
♦  It is also equipped with an intelligent high-speed suction conversion printing platform, which has high printing accuracy and is less affected by materials.
♦  1200DPI physical standard for 4 colors, and 8 colors (C, M, Y, K, LC, LM, V, O) of 600DPI physical standard can also be selected to easily achieve high-quality and stable printing under Single Pass.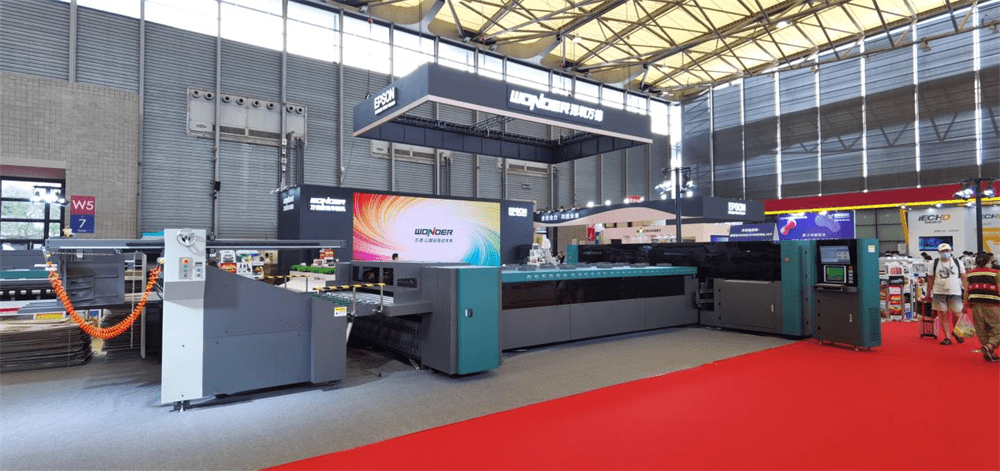 For general carton printing applications, Wonder full printing equipment can stably output high-quality images. For special coated paper color printing, Wonder also provides two different application solutions to meet customer market needs: ❶ Directly use water-based pigment waterproof ink, you can choose whether you need varnish to achieve abrasion resistance; ❶ Water-based Dye ink + varnish can solve the problem of fading and achieve the enhancement effect of brightening, waterproof and wear resistance.
Customer center,more application solutions
In addition to the new product WD200-72A++, Wonder also exhibited a variety of corrugated digital printing applications.
1. WD250-16A+ Ink heavy-duty digital printing machine
Multi Pass wide-format scanning digital printing equipment, with a standard printing accuracy of 600dpi and a printing speed of up to 1400㎡/h, it is a highly cost-effective tool for zero and scattered orders.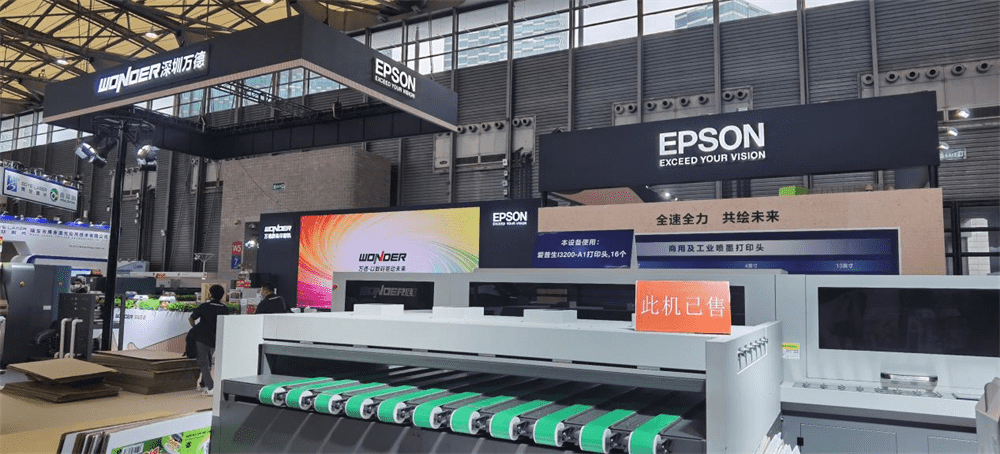 2. WD250-16A++ Eight-color Digital Printing Machine
Multi Pass wide-format scanning digital printing equipment, yellow, magenta, cyan, black, light magenta, light cyan, purple, orange, ink spot color combination, wider color gamut, greatly improving the color quality of printed matter. WD250-16A++ has a maximum printing width of 2500mm, a speed of 700㎡/h, and a printing thickness of 1.5mm-35mm, even 50mm. Honeycomb panels can also be printed easily.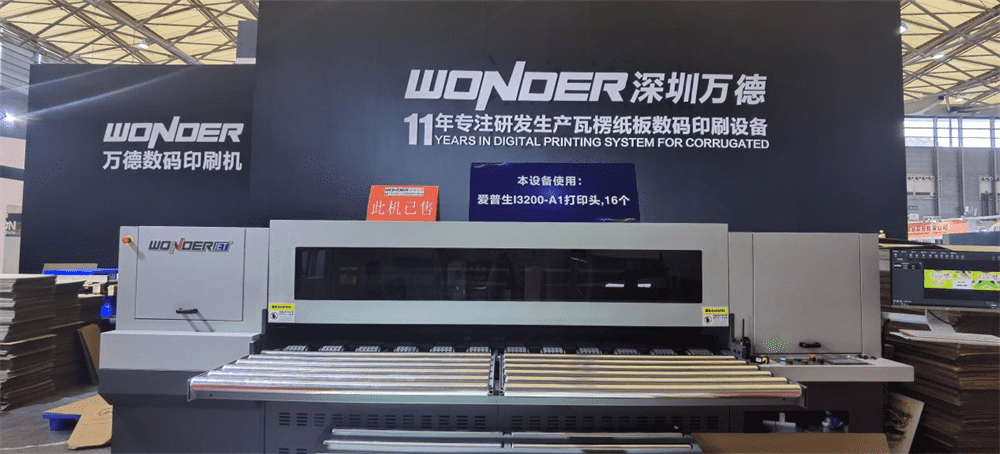 3.WDUV200-38A++ Single Pass UV color high-speed digital printing machine
The industry's first UV high-speed digital printing equipment with a printing speed of 150m/min. It adopts the new Epson I3200-U1 print head, supporting special UV ink, and 1200dpi high precision, making the image more beautiful.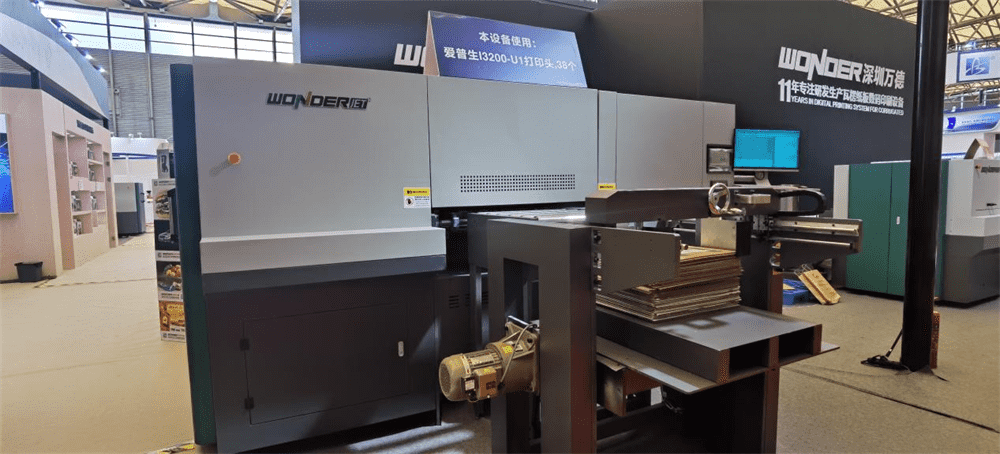 4. WD200-48A+ Single Pass ink high-speed digital printing & high-speed slotting linkage line
Wonder's hot-selling high-speed model, with a basic accuracy of 600dpi, and the fastest printing speed of 1.8 m/s. The optional high-speed slotting unit can be customized to increase the servo crimping function to provide customers with a full range of corrugated digital printing solutions.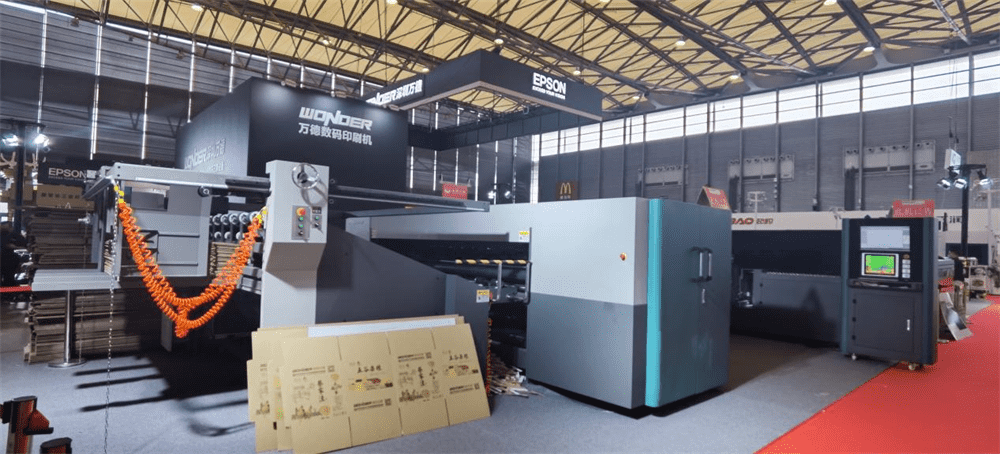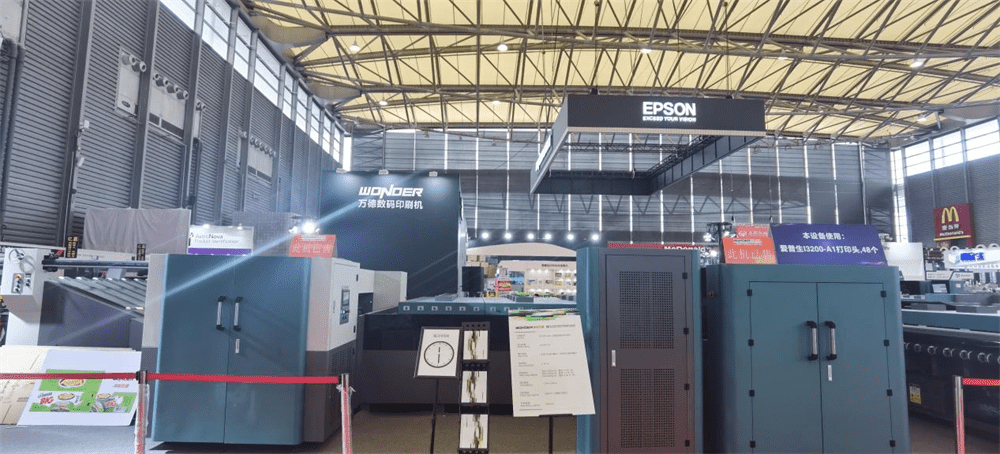 fruitful,
Exhibition sales exceeded 30 million
By the third day of the exhibition, the sales of Wonder's booth had exceeded 30 million, more than 10 sets of SINGLE PASS series digital printing equipment, and more than 30 sets of Multi Pass high-speed series were sold! It is understood that there are many carton factories in Wonder's customer group that choose to directly replace traditional printing equipment with high-speed digital printing equipment.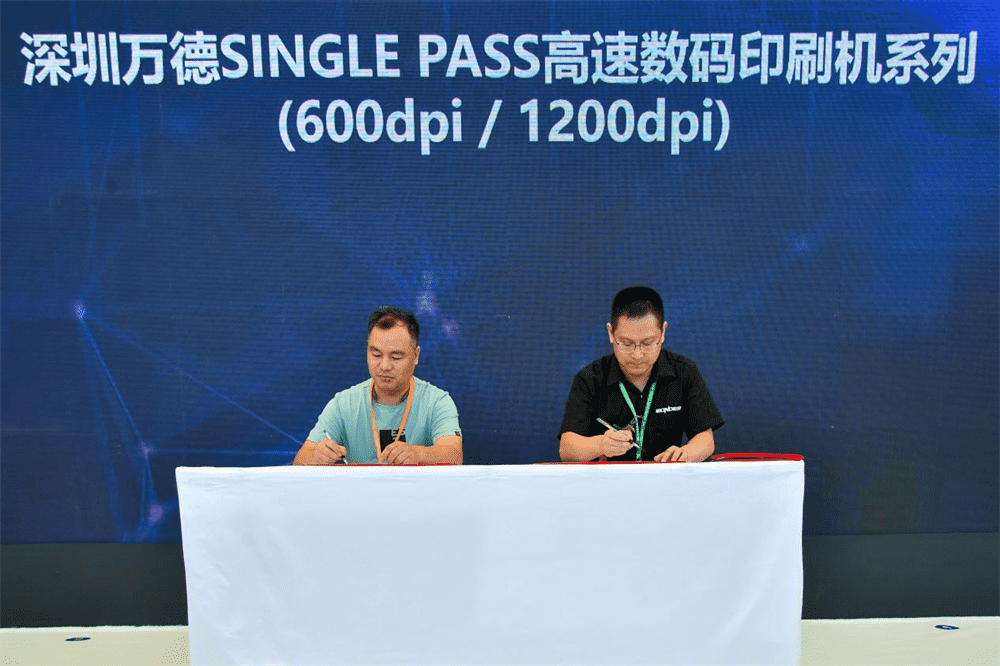 On-site signing ceremony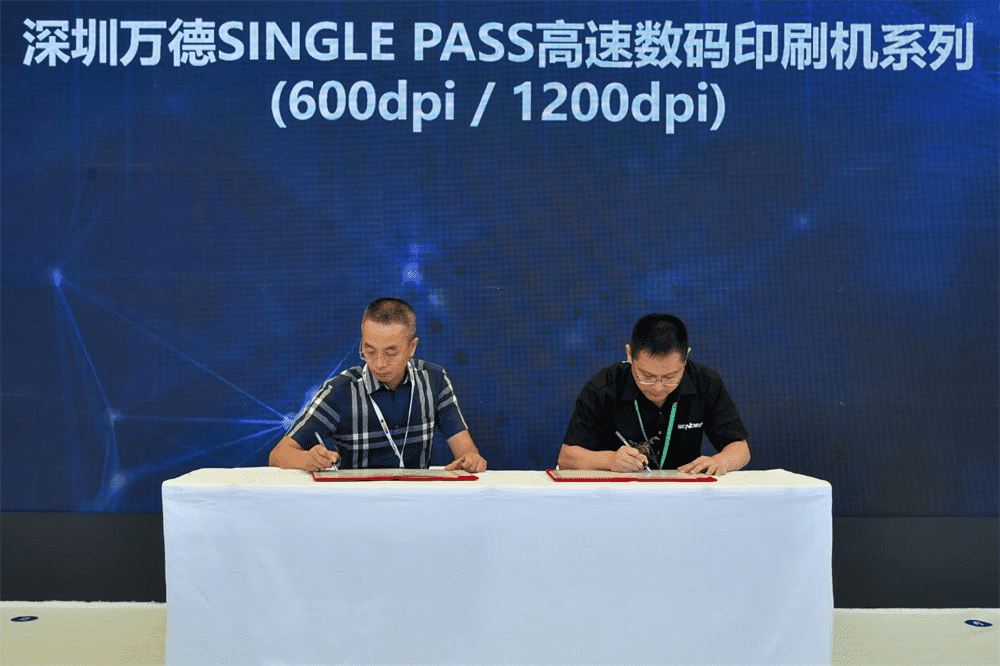 On-site signing ceremony
The future can be expected, innovation never stops
In his speech at the press conference, Mr. Zhao Jiang, General Manager of Wonder, said: After more than ten years of hard work and development, Shenzhen Wonder has successively launched a variety of scanning printing presses and a variety of Single pass medium and high-speed printing presses. Such as: WD250-8A+ entry-level scanning printer, WD250-16A+ heavy-duty scanning printer, and WD200/WD200+ series Single pass high-speed digital printers.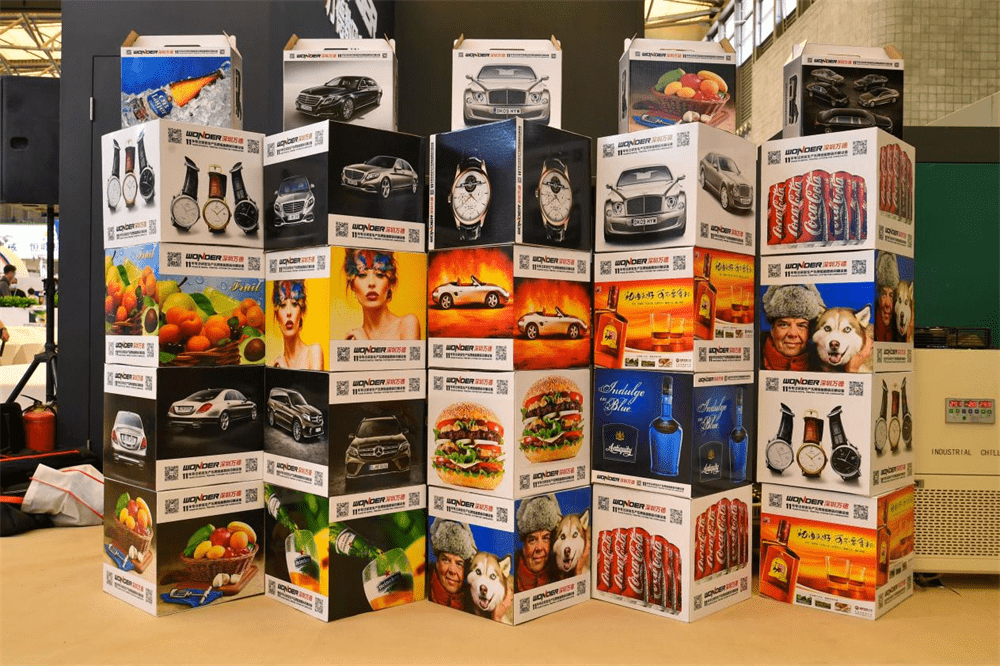 Wonder digital printing sample
Existing products have basically satisfied the ability to replace existing traditional flexographic printing and watermarking in terms of printing speed, printing image quality, and equipment stability. However, the precision and effect required by traditional offset printing (color printing) cannot be fully achieved by our existing machines. Perhaps the scanning printer can meet the printing quality and effect, but the speed cannot keep up.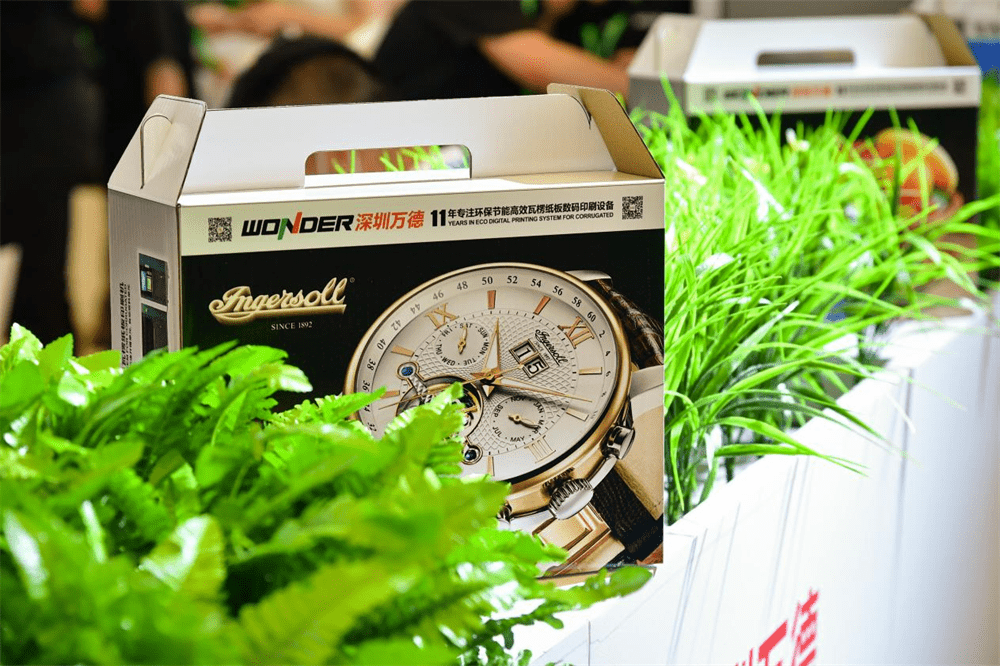 Wonder digital printing sample
Corrugated digital printing currently accounts for only about 10% of the corrugated packaging industry, but replacing color printing packaging printing is an inevitable trend in the development of digital printing. Therefore, Shenzhen Wonder has to continuously develop and launch products that are more suitable for the market in terms of accuracy, speed, and stability. For example, the new WD250-16A++, WD250-32A++ 8-color scanner, WD200++ series high-speed 1200DPI or 8-color 600DPI single pass corrugated board printing machine and pre-printing machine.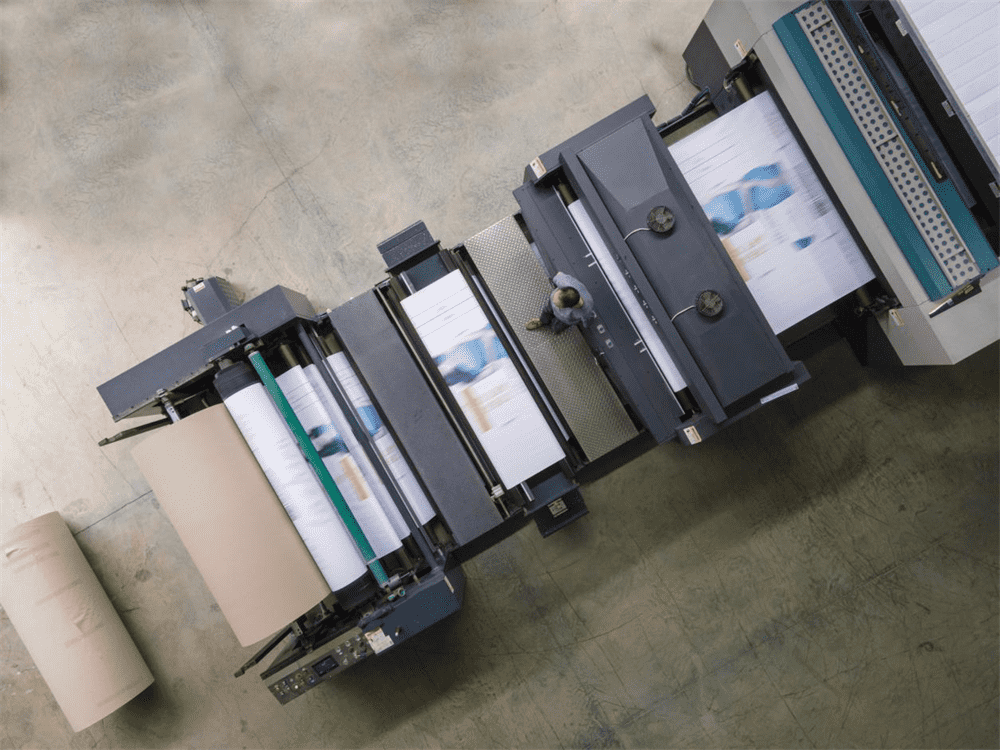 onder high-speed digital pre-printing machine
Wonder, provide a full range of corrugated digital printing solutions
Shenzhen Wonder Printing System Co., Ltd. is a professional manufacturer of corrugated digital printing machine,a National High-Tech Enterprise. Has successively launched the Muti Pass scanning digital printers, suitable for small batch printing of corrugated board; Single-Pass high speed digital printers,which can meet large, medium and small corrugated board orders; And Single Pass high speed digital printers suitable for corrugated paper pre-printing.
From Muti Pass scanning to Single Pass high-speed injection,from post-print to pre-print,from dye ink, pigment ink to UV inks,from cattle paperboard to semi-coated board,from single sheet printing to seamless change of variable data,from stand-alone printing to linkage with ERP, Wonder break through the edge of mechanical manufacturing, open up the physical world and the digital world with a complete digital printing matrix.Provide customers with a full range of corrugated digital printing solutions.
Today, Wonder equipment is exported to Southeast Asia, Europe, America, the Middle East, Latin America and other countries. More than 1,000 equipments running in more than 80 countries around the world. Not only continues to create value for the carton factory, but also creates all kinds of extraordinary for the personalized packaging of end users!
Shenzhen Wonder, driving the future with digital!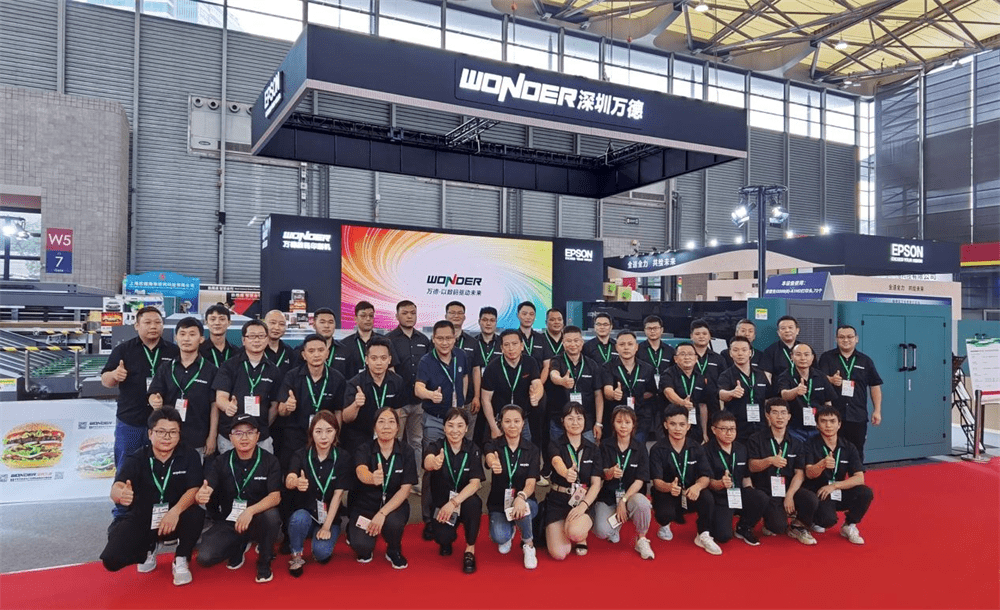 ---
Post time: Nov-29-2021