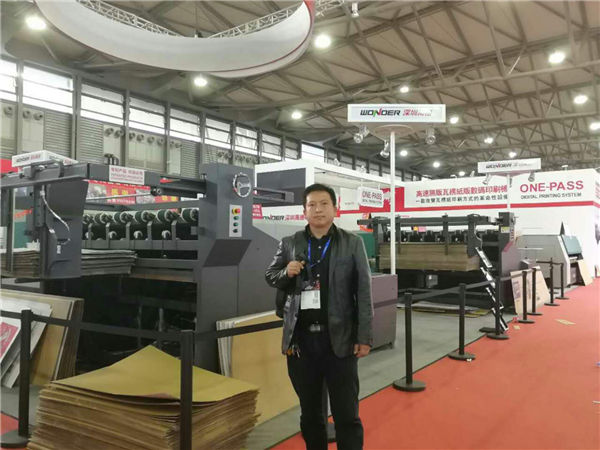 At the beginning
As early as 2007, Zhao Jiang, the founder of Shenzhen Wonder Printing System Co., Ltd. (hereinafter referred to as "Wonder"), after contacting some traditional printing companies, found that they all share the same problem: "Traditional printing requires plate making, so it will It has various problems such as high plate-making costs, long delivery time, serious waste ink pollution, and high labor costs. Especially with the improvement of people's living standards and consumption capabilities, personalized, small-batch orders are increasing day by day, and traditional printing cannot meet These needs are bound to usher in new changes. "
At that time, the digital printing technology had matured in commercial graphics, inkjet advertising and other industries, but the corrugated box printing industry has not yet involved the application of this technology. "So, why can't we apply the digital inkjet printing technology to the corrugated box printing industry and solve these problems?" In this way, Zhao Jiang began the R & D and manufacturing of corrugated digital printing equipment.
The initial stage of research and development of new equipment is difficult, especially since there are no similar products in the industry, Zhao Jiang can only lead the team to cross the river step by step. When the equipment was created, the initial promotion also encountered great resistance. In the face of new technology and new equipment, most enterprises in the industry have chosen to wait and see, but dare not start. Wonder once reduced the plant area to less than 500 square meters at the most difficult time, and the team has less than 10 people. But even in the face of such difficulties, Zhao Jiang never gave up. After all the hardships, he finally saw the rainbow!
Since 2011, Wonder Corrugated Digital Printing Equipment has sold more than 600 units worldwide, including about 60 Single Pass high-speed machines! The Wonder brand has long been a household name, deeply rooted in people's hearts, and loved by users.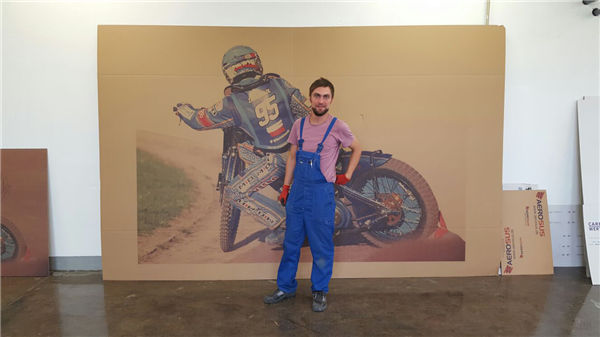 Water-based digital printing first
From the perspective of printing methods, traditional corrugated printing is mainly watermark and color printing. After a lot of market research and technical testing, Zhao Jiang chose to study digital printing from the direction of ink printing in the early stage of R & D, and continued to conduct experimental tests by changing the transmission structure. At the same time, he developed a special water-based ink that can be used together. And speed to further improve.
In 2011, after various investigations and experiments, Wonder chose to use Epson oily industrial nozzles to apply to the corrugated digital printing equipment developed. Zhao Jiang said: "This Epson DX5 oil-based industrial nozzle, gray level III, can print 360*180dpi or above, which is enough for general corrugated ink printing." Subsequently, the printing speed of the equipment also went from 220㎡/h up to 440㎡/h, the printing width can reach 2.5m, and the application range is wide.
In 2013, Wonder developed and launched the Single Pass high-speed corrugated cardboard printing equipment model, which is a revolutionary corrugated printing method. The speed under 360*180dpi accuracy can reach 0.9m/s! After two consecutive years of exhibition, after continuous technical improvement and perfect testing, the first SINGLE PASS was officially sold in 2015 and put into mass production, and the current operation is very stable.
As of 2018, Wonder Single Pass high-speed corrugated board printing equipment series models have been successfully put into production in Switzerland, the United Kingdom, the United States, Brazil, Japan, South Korea, Thailand, Malaysia, Vietnam and other countries.
The 2015 CCE Corrugated Exhibition in Munich, Germany and the Drupa Printing Exhibition in 2016 brought new development opportunities to Wonder. It can be found in these representative international exhibitions that there are not many brands that do no plate printers in the world at present, especially there are fewer brands of water-based inks, and foreign giants do more UV printing, including the introduction of Hexing Packaging. The digital printing machine is also UV printing. Wonder participants only saw two manufacturers doing water-based printing on the spot. Therefore, Wonder feels that the career he is doing is very meaningful, and he is more firm in the direction of development. As a result, Wonder's corrugated digital printing equipment has attracted much attention, and its brand influence is constantly expanding.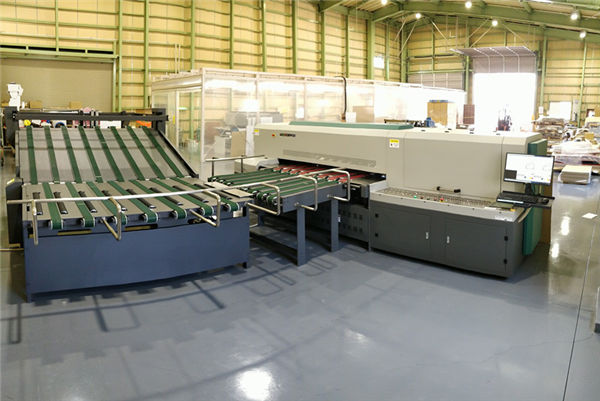 Color printing next
On the other hand, in 2014, Wonder also began to develop digital printing equipment with faster printing speed and accuracy. Considering that the printing accuracy needs to be above 600dpi to achieve the color printing effect, Ricoh industrial nozzles were selected, gray scale V level, hole distance per row Very close, small size, fast ignition frequency. And this model can choose to use water ink printing, you can also choose to use UV printing, to meet the needs of different target groups of customers. Zhao Jiang said: "At present, domestic and Southeast Asian countries are more inclined to ink printing, while Europe and the United States prefer UV color printing." The WDR200 series can reach 2.2M/S at the fastest, which is enough to print with traditional printing Comparable, can undertake large quantities of carton orders.
In these years, Wonder's long-term development has been highly recognized by the industry. At the end of 2017, Wonder and the world-renowned Sun Automation formally reached a strategic cooperation agreement. The exclusive agency rights of Canada and Mexico help Wonder vigorously develop the North American market!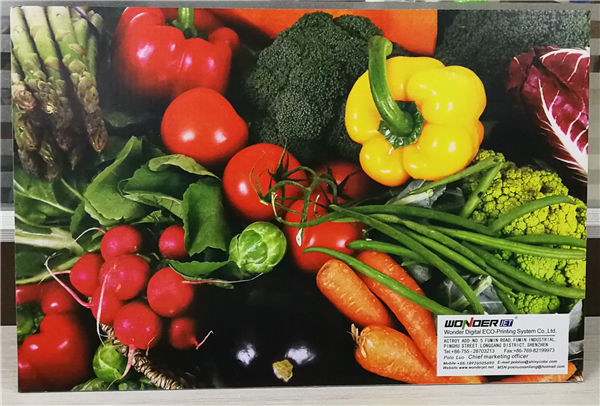 The fundamental advantages of Wonder
In recent years, more and more companies have entered the corrugated digital printing industry. Zhao Jiang believes that the reason why Wonder has become the industry benchmark and maintained its leading position without shaking is mainly due to the following reasons:
First of all, the quality of the equipment must be good. Wonder's corrugated digital printing equipment is manufactured according to European standards, and each product is put on the market after a long time of running test and stability.
Secondly, enterprises must operate in good faith, be people-oriented, and have trust endorsements that allow customers to be trusted, so that the enterprise can survive and develop. Since the establishment of Wonder, it has maintained a good cooperative relationship with all customers, and there have never been any cases of conflicts and disputes.
In addition, the quality of after-sales service is also very critical. There are more than 20 after-sales teams in Wonder headquarters, and there are corresponding after-sales service personnel in offices in different regions and countries. 24-hour online service, customers can arrive within 48 hours according to distance when needed. In addition, there is a special equipment installation training service, which can be located at the location of the equipment or at the Wonder factory.
The last is the market share. The global sales volume of Wonder scanning corrugated cardboard digital printing equipment is not less than 600 units, and there are more than 60 sets of Single Pass high-speed corrugated cardboard digital printing equipment, including connected varnish and slotting equipment. Many of these sales are repurchased and re-introduced by old customers. Many companies have 3 to 6 Wonder equipment, some as many as a dozen, and continue to repurchase. Well-known carton companies at home and abroad such as: OJI Prince Group, SCG Group, Yongfeng Yu Paper, Shanying Paper, Wangying Packaging, Hexing Packaging, Zhenglong Packaging, Lijia Packaging, Heshan Lilian, Zhangzhou Tianchen, Xiamen Sanhe Xingye , Cixi Fushan Paper, Wenling Forest Packaging, Pinghu Jingxing Packaging, Saiwen Packaging, etc. are all old customers of Wonder.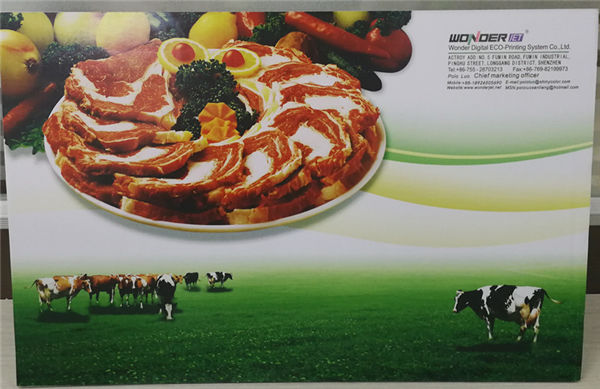 The future has come, the trend of corrugated digital printing is unstoppable
At the end of the interview, Zhao Jiang said: At this stage of the corrugated packaging industry, digital printing, as a supplement to traditional printing, has a small market share. However, digital printing is in a period of rapid development, eroding the market share of traditional printing. It is expected that it will gradually replace traditional ink printing in the next 5 to 8 years, and the market share of traditional offset printing will also gradually decrease, eventually led by digital printing. The future is coming, the trend of corrugated digital printing is unstoppable. To develop, enterprises must seize the opportunity and change to adapt to the changes of the times, otherwise it will be impossible to move at every step.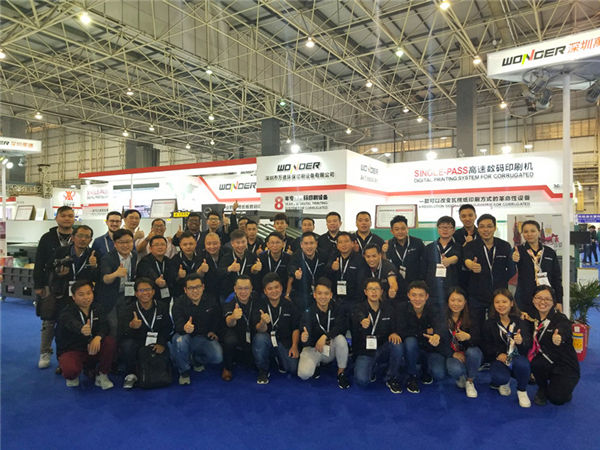 Wonder has been committed to providing customers with digital packaging and printing solutions that are environmentally friendly, energy-saving, efficient, complete, and cost-effective! Next, Wonder will continue to further optimize the equipment, improve the stability and printing accuracy of the equipment, and continue to develop new equipment and new technologies to replace traditional corrugated printing equipment.
---
Post time: Jan-08-2021