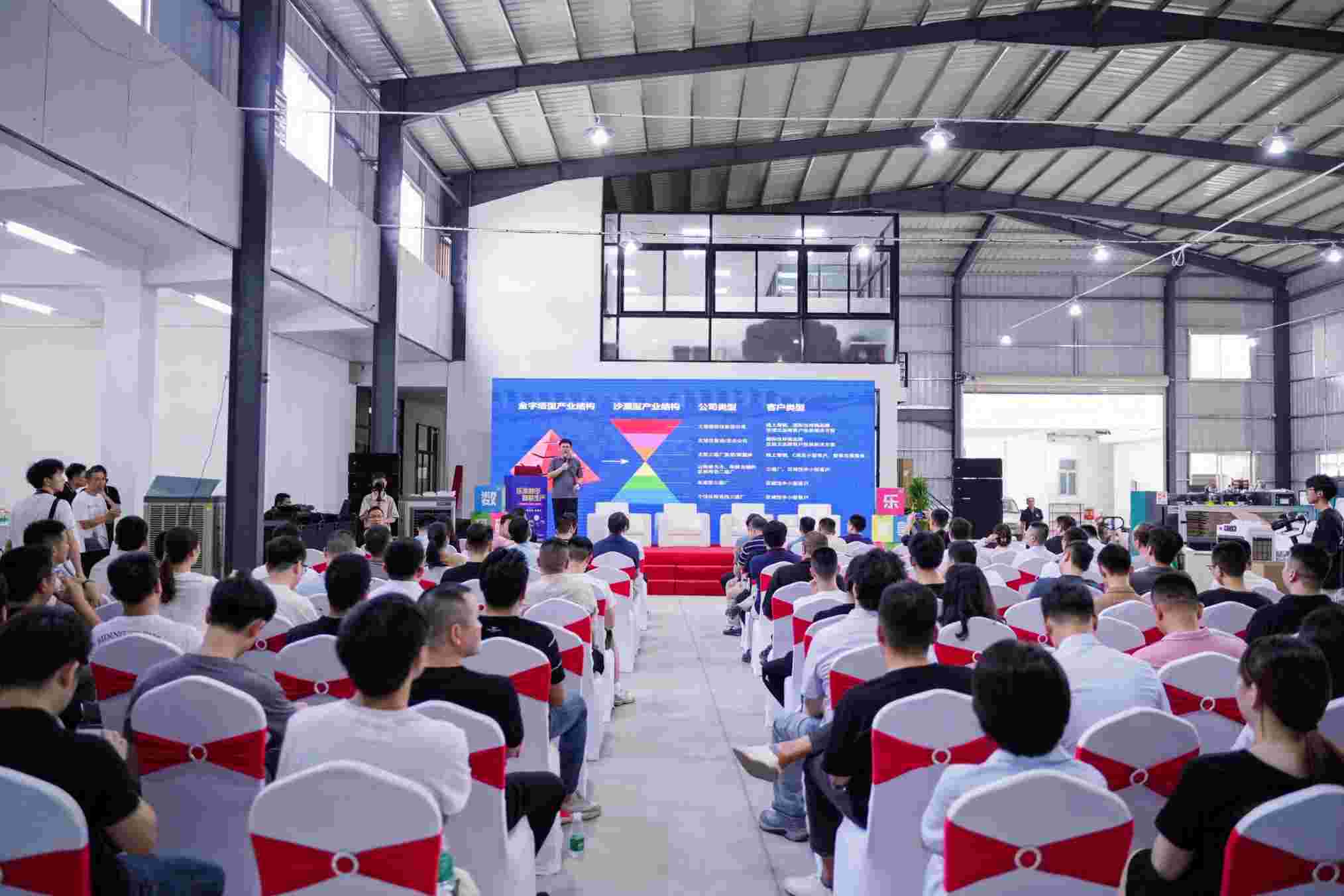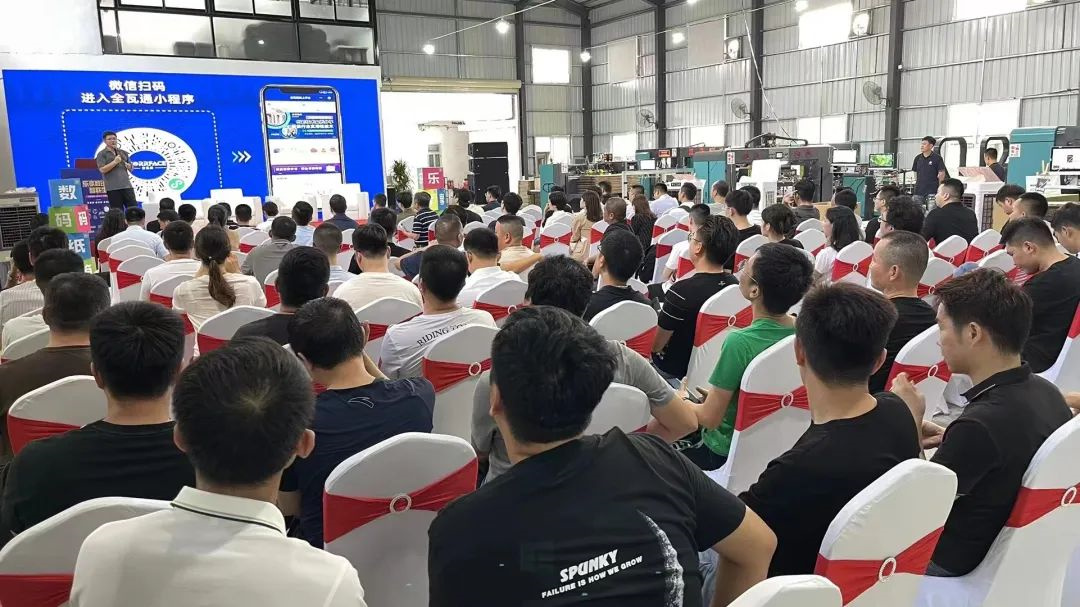 LE XIANG Digital Print, Smart Production!
On September 26, LE XIANG digital printing integration factory Open Day was held in Shantou LE XIANG BAO ZHUANG Co., LTD. Wonder, a pioneer in the digital field, empowers industry partners with forward-looking technology, attracting more than 300 downstream customers, partners, and media representatives to embark on a new journey of digital transformation!
Guest sign-in
"Boxing craftsman heart, fine grinding meaning." At the end of September, Guangdong is still hot, located in Shantou city, Wonder packaging customer model factory - LE XIANG BAO ZHUANG Co., Ltd. is orderly production scheduling. The sound of the machine running in the workshop can be heard constantly, and the workers are performing their duties and the production is orderly. As the exclusive reporting media, Corrface Quan Wa Tong followed the staff of Wonder into the production workshop with the distinguished guests and experienced the digital "intelligent" manufacturing process, innovative technology and precision technology.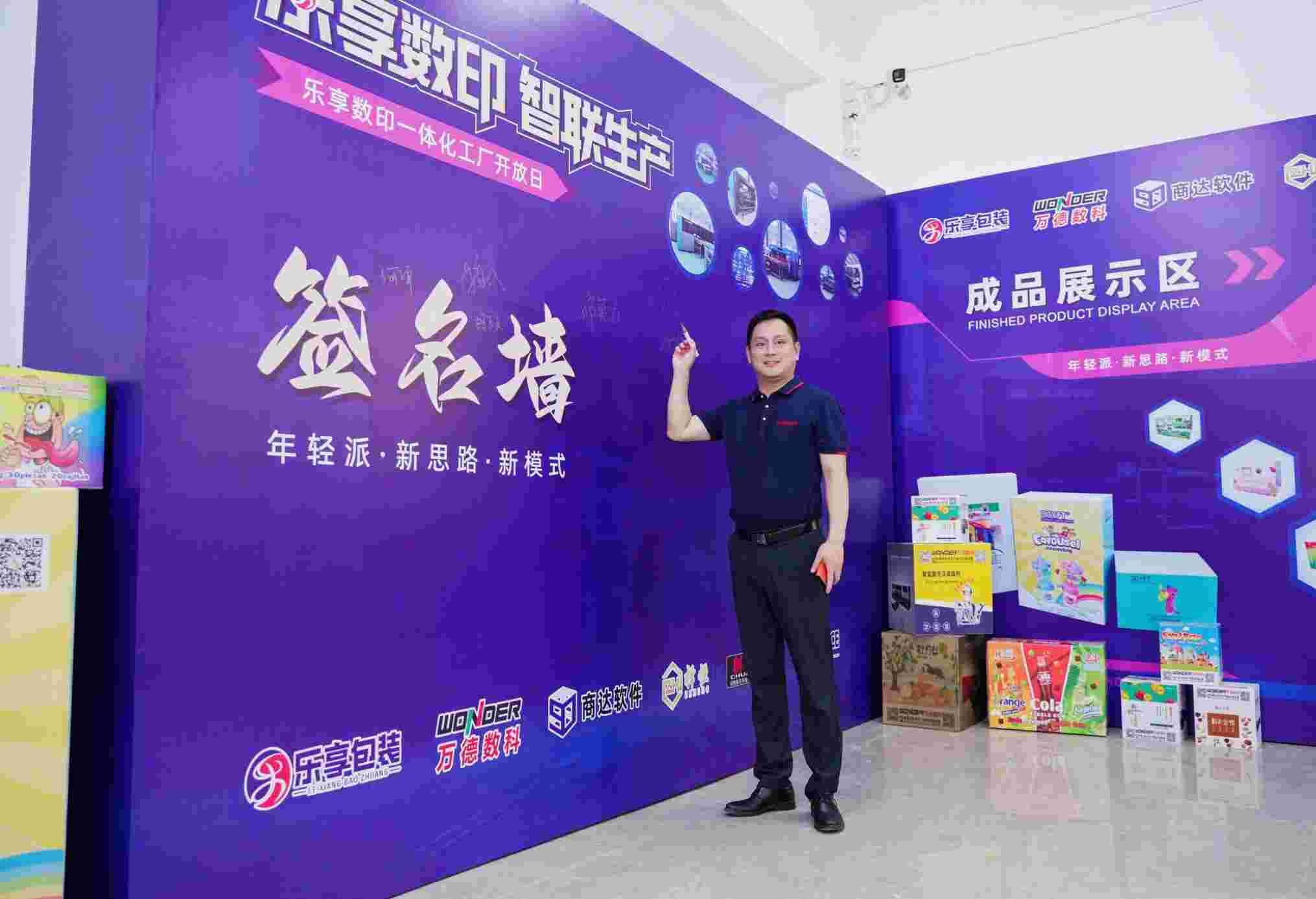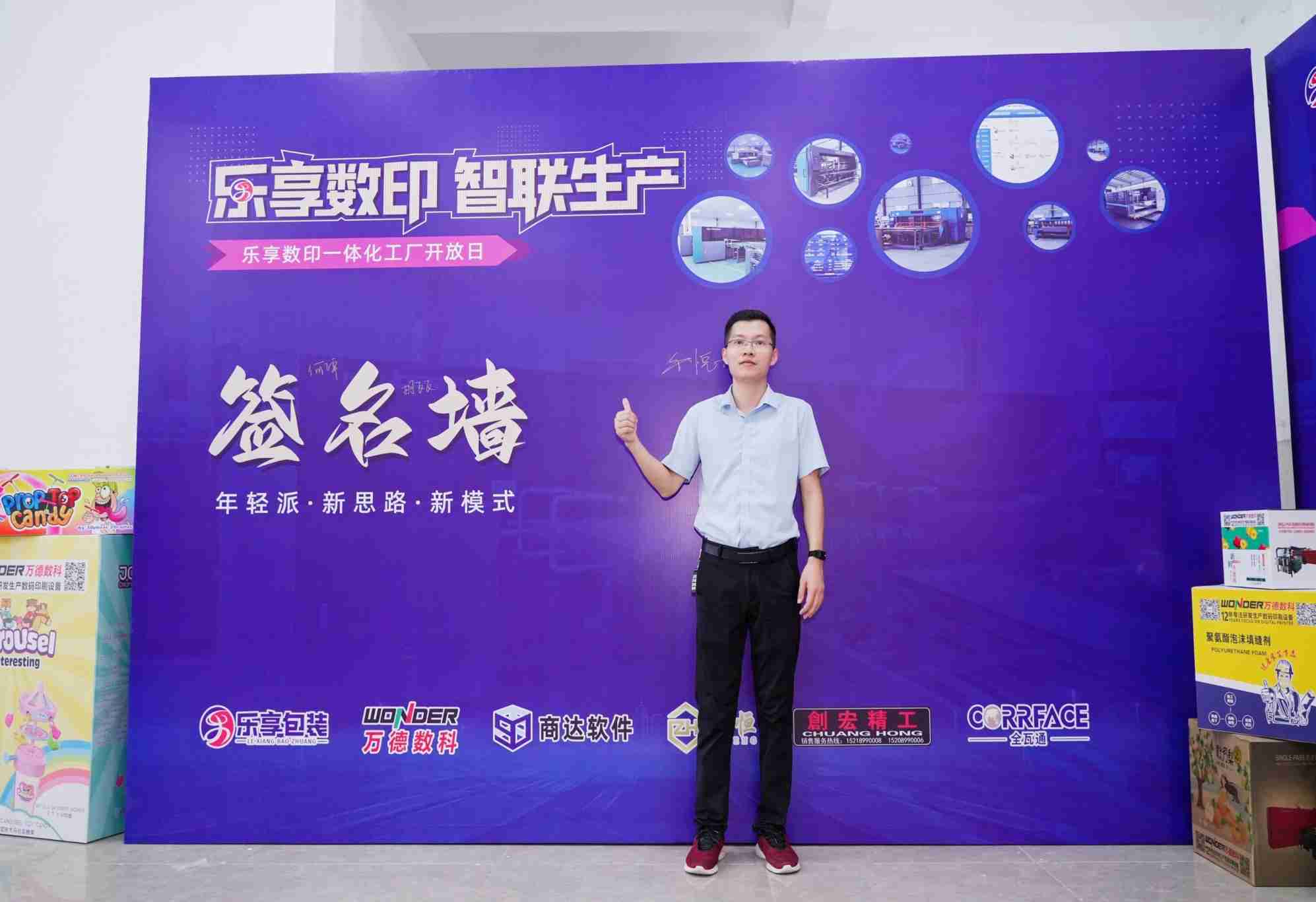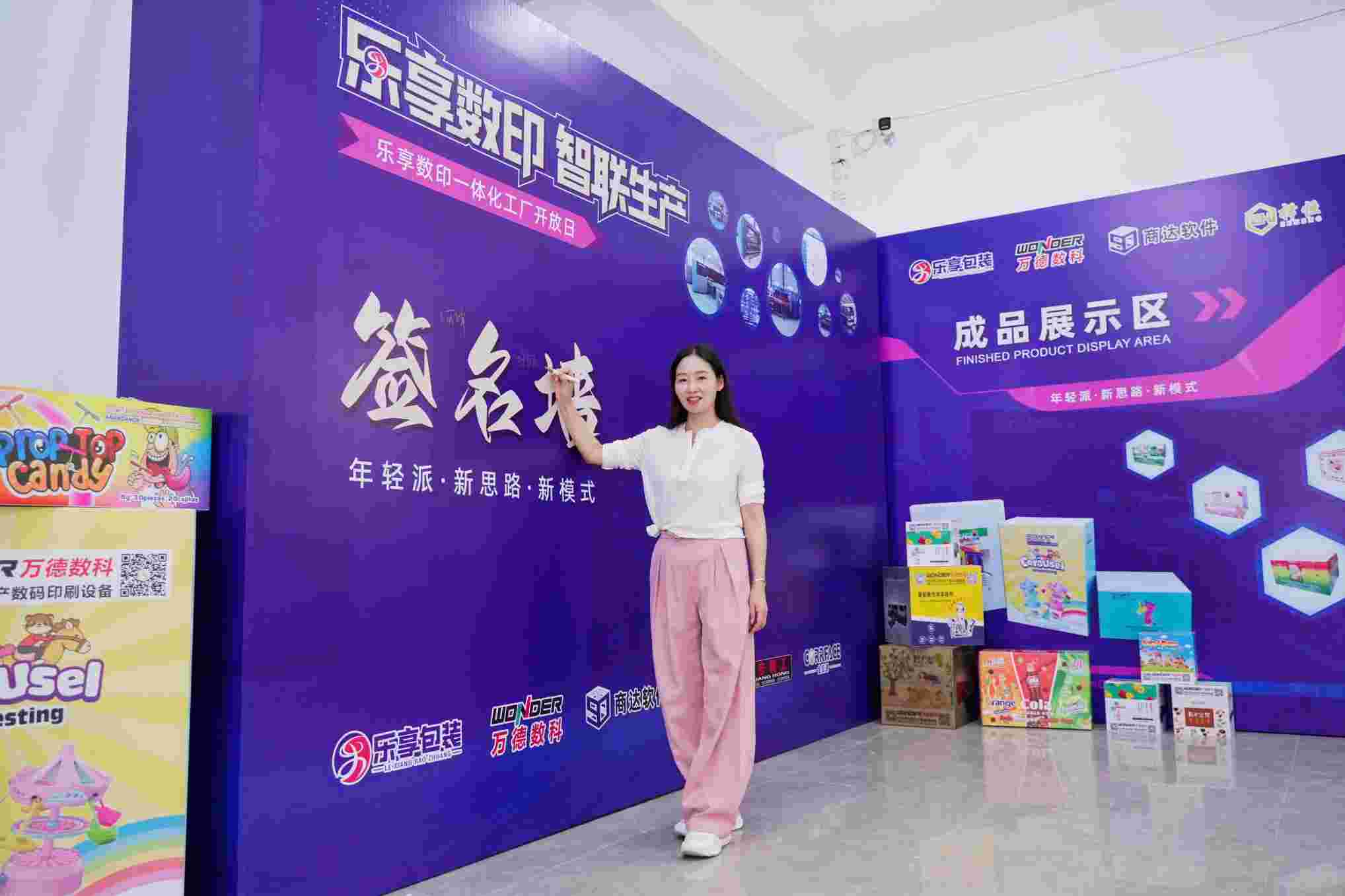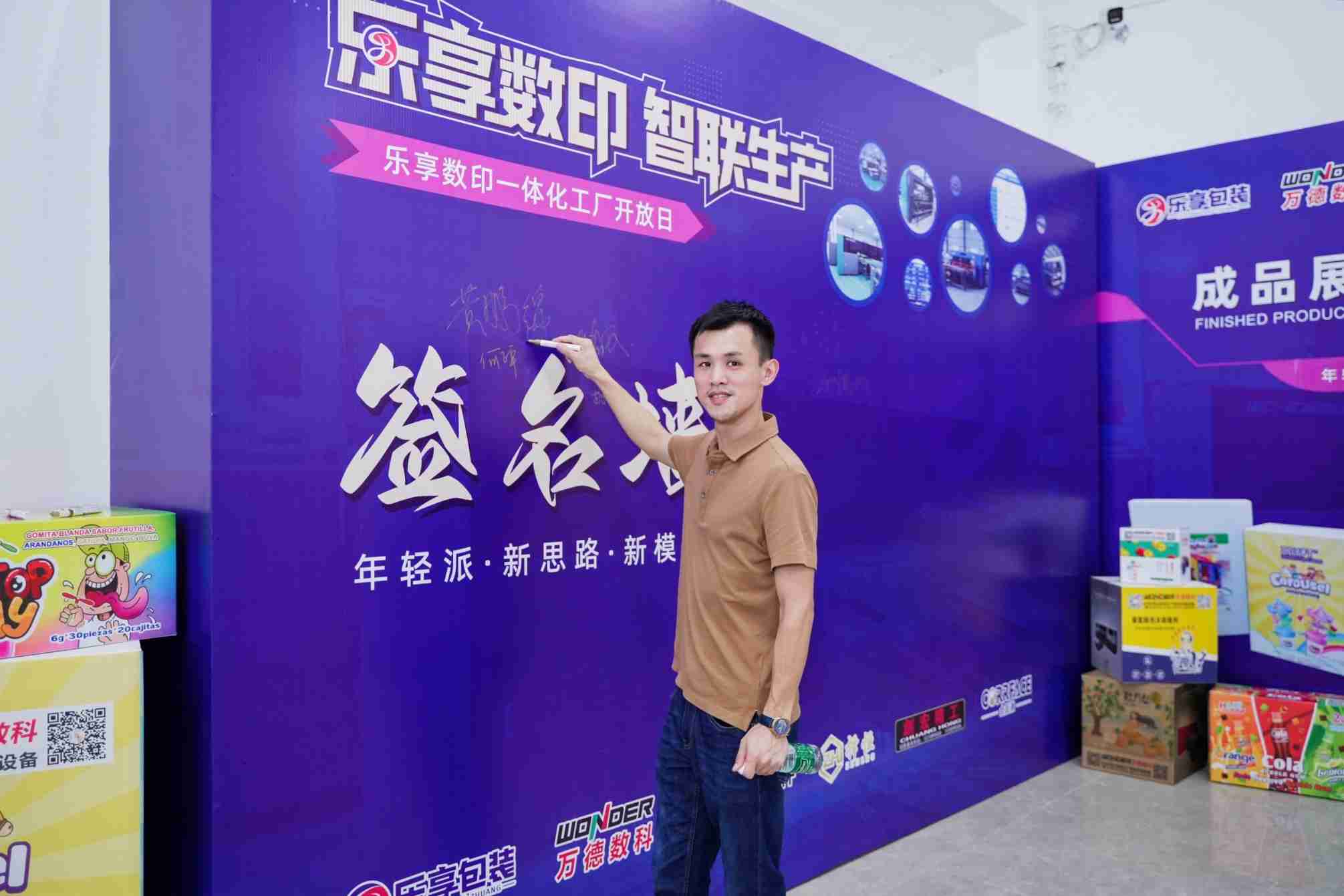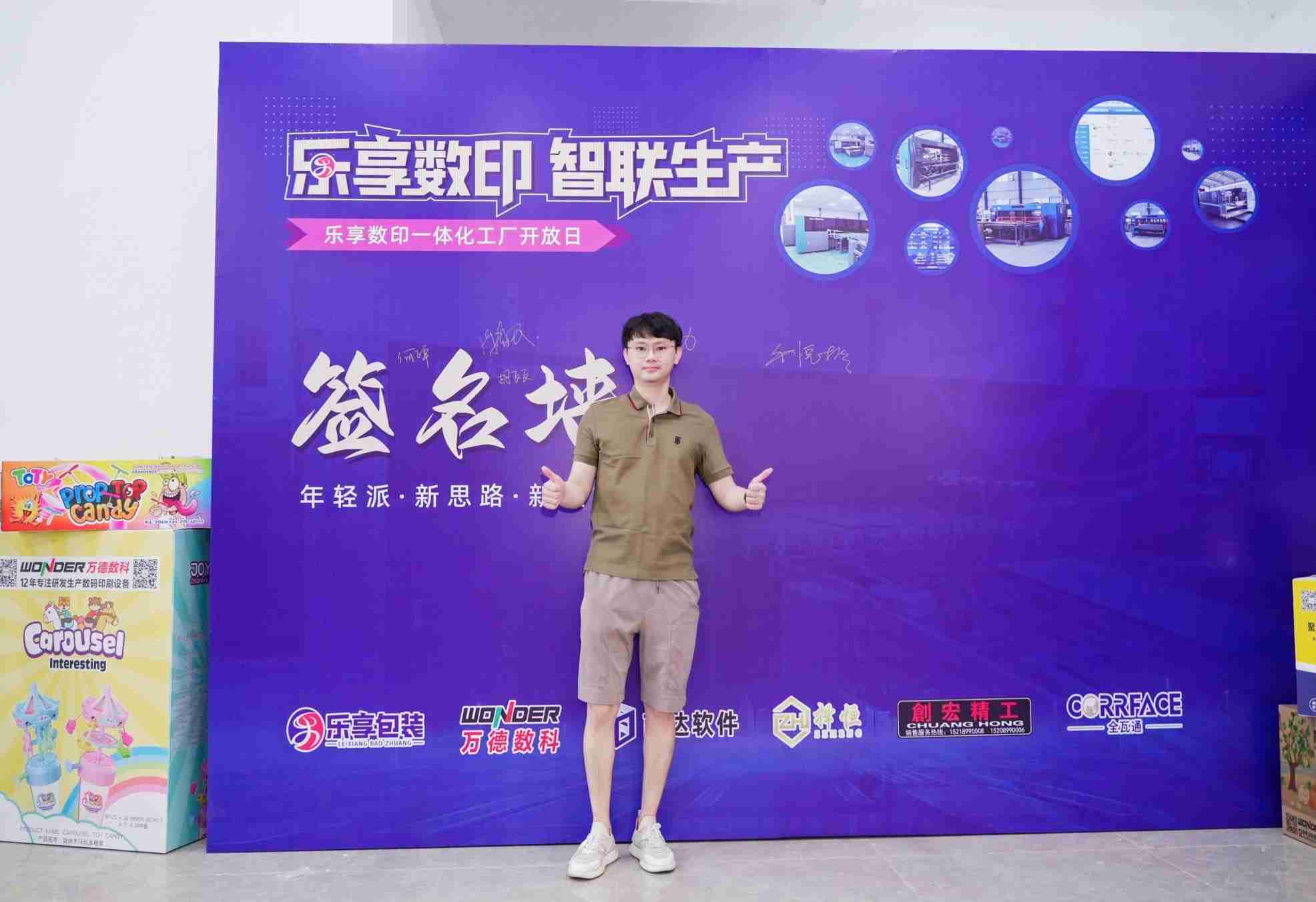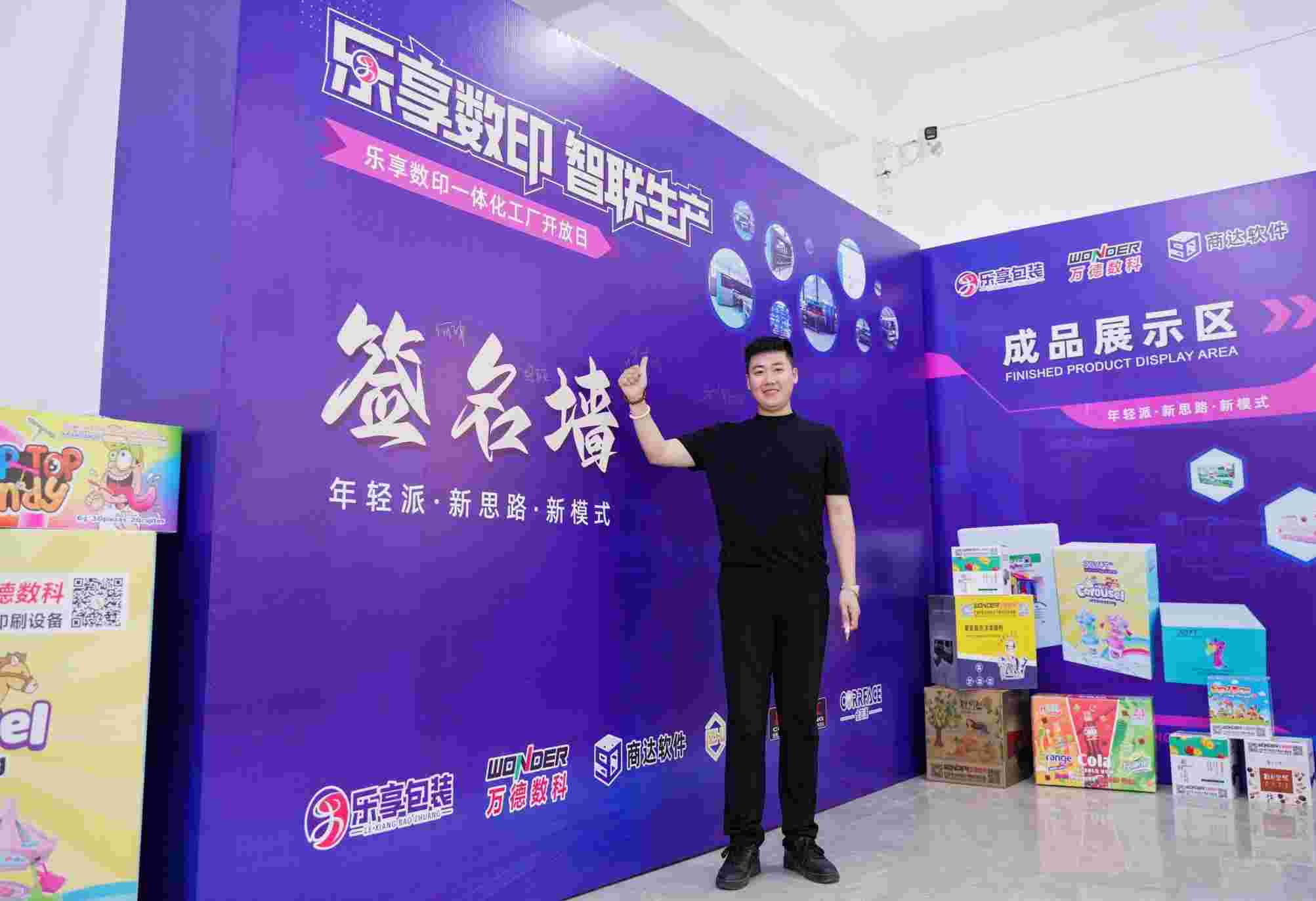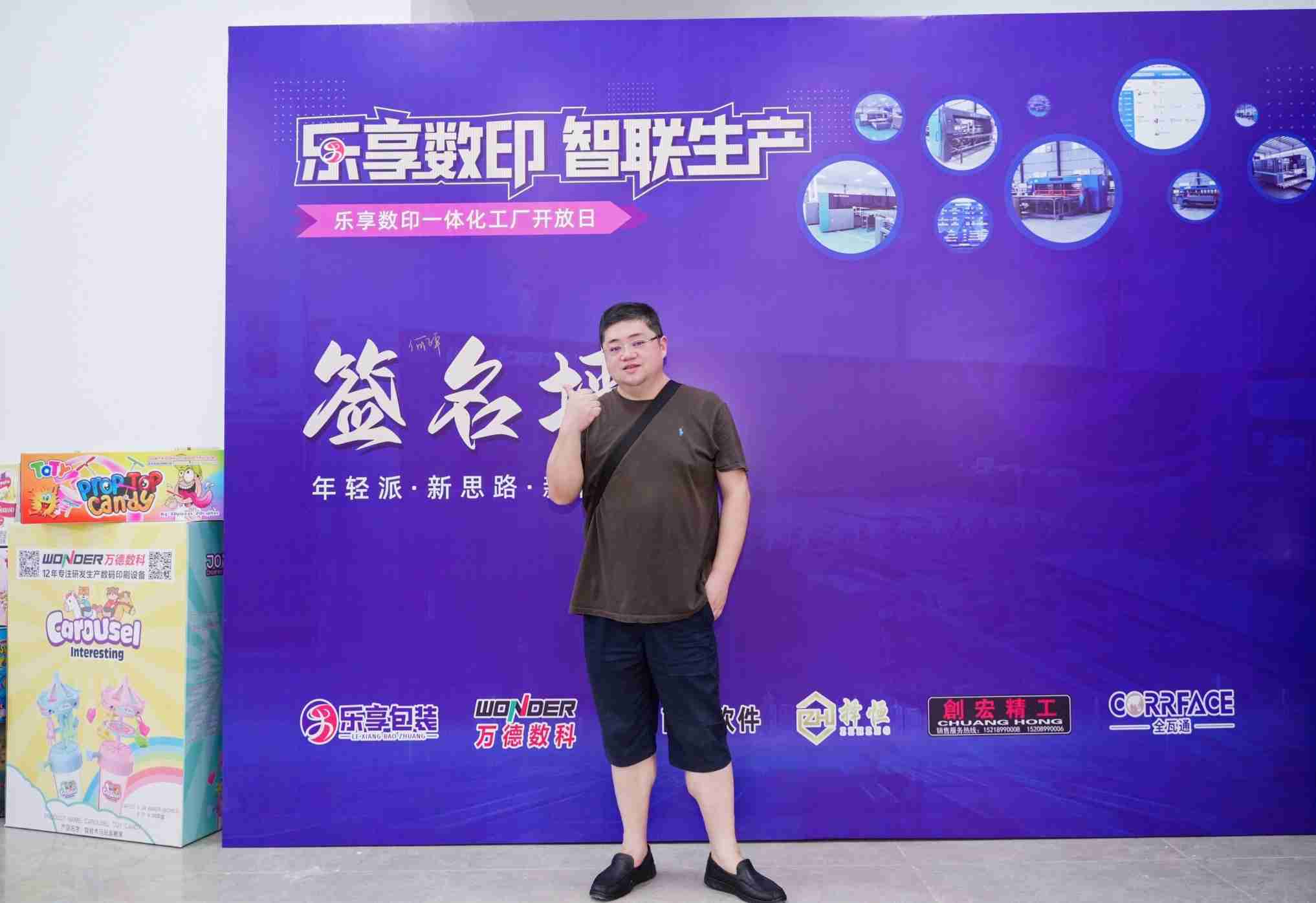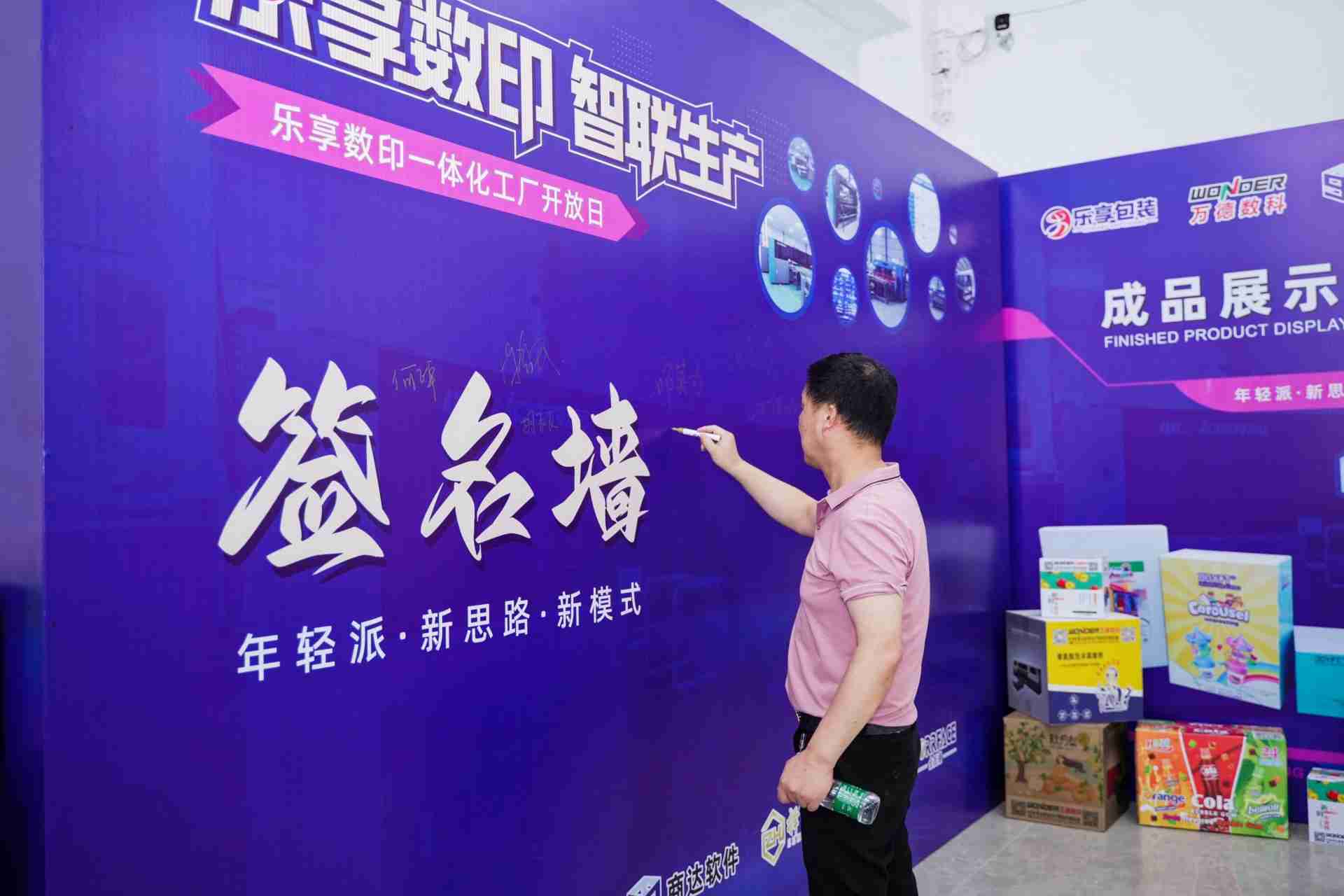 Factory Tour
Shantou LE XIANG BAO ZHUANG  Co., Ltd. is a factory that prioritizes digital printing in Shantou area, and is known as "the pioneer of carton loose order processing mode". The three shareholders of the company have their own factories and cooperated to set up LE XIANG BAO ZHUANG, which opens up the chain from pre-stocked cardboard to bulk order processing, thus realizing profit. Digital equipment and ERP software are all connected, which is quite efficient. It has formed benign cooperation with upstream cardboard mills, which is a typical case of "two-three integration, three-three cooperation".
It is reported that after the friendly cooperation in the early stage,  LE XIANG BAO ZHUANG  Co., Ltd. in Shan Tou signed a contract with Wonder again in April this year, and ordered Wonder WD200-64A++SINGLE PASS high-speed digital printing machine, and WD250-16A++ HD digital printing machine, which help the enterprise to further build a digital printing factory and realize the long-term development of business. Since the equipment has been running for nearly half a year, the performance has lived up to expectations.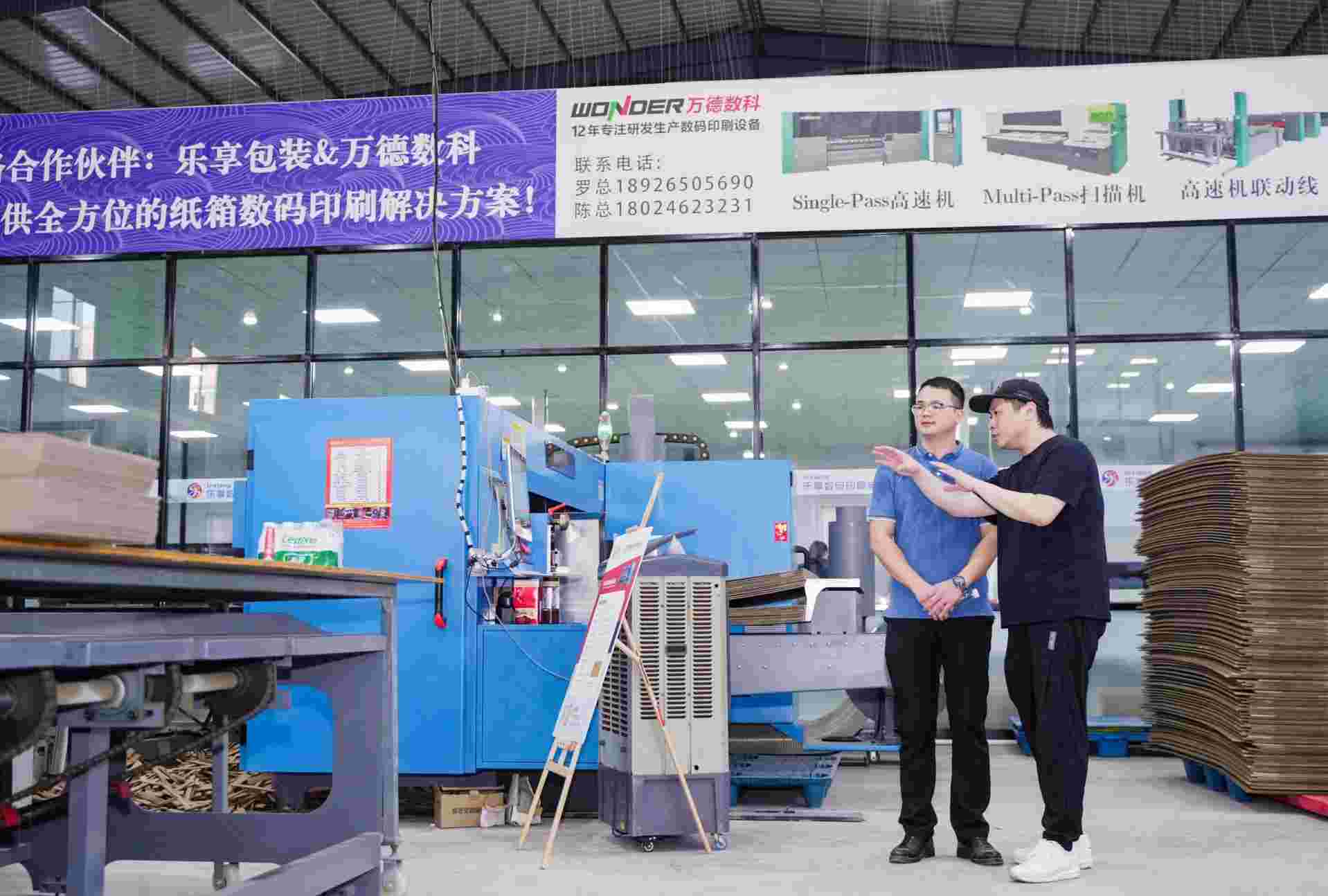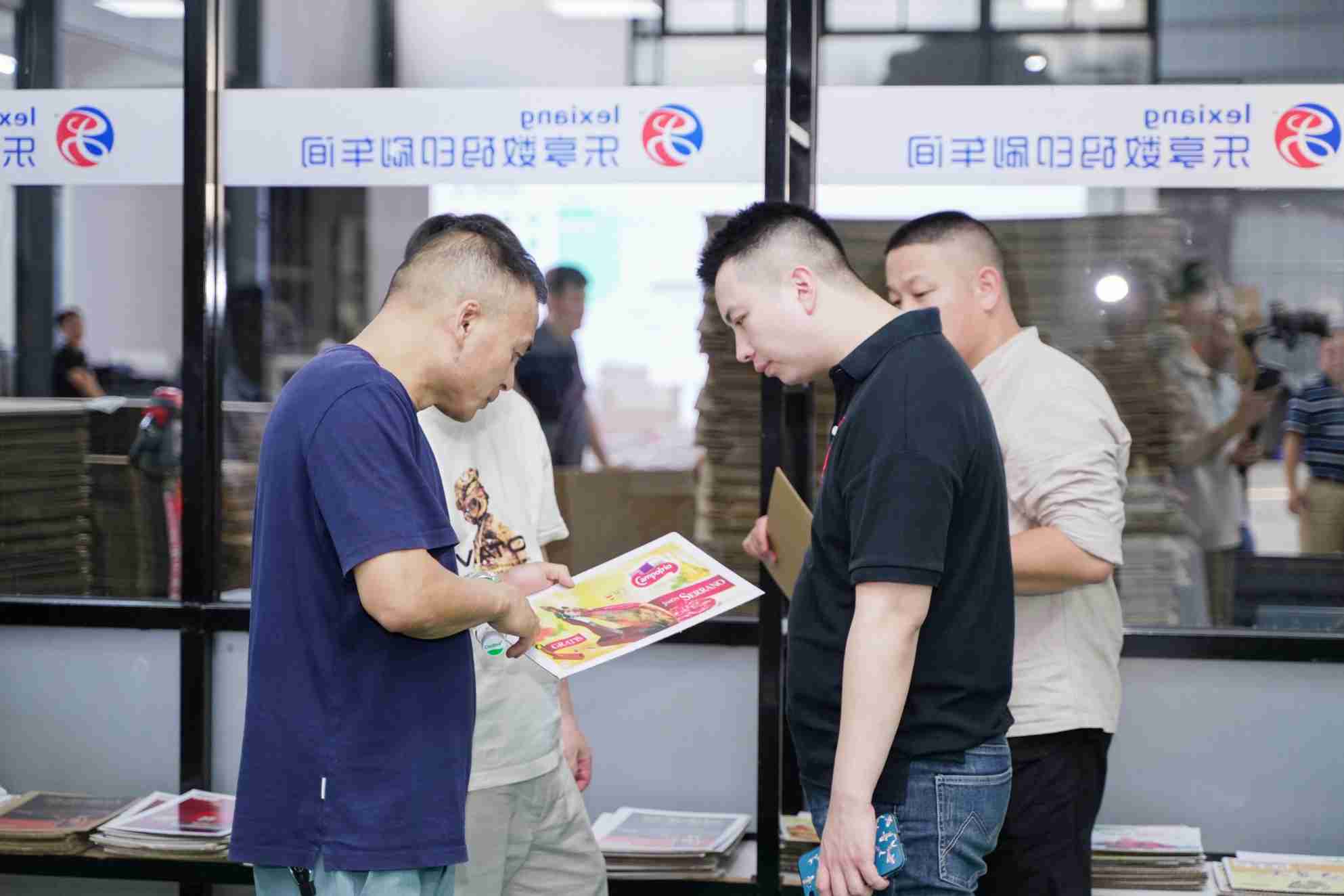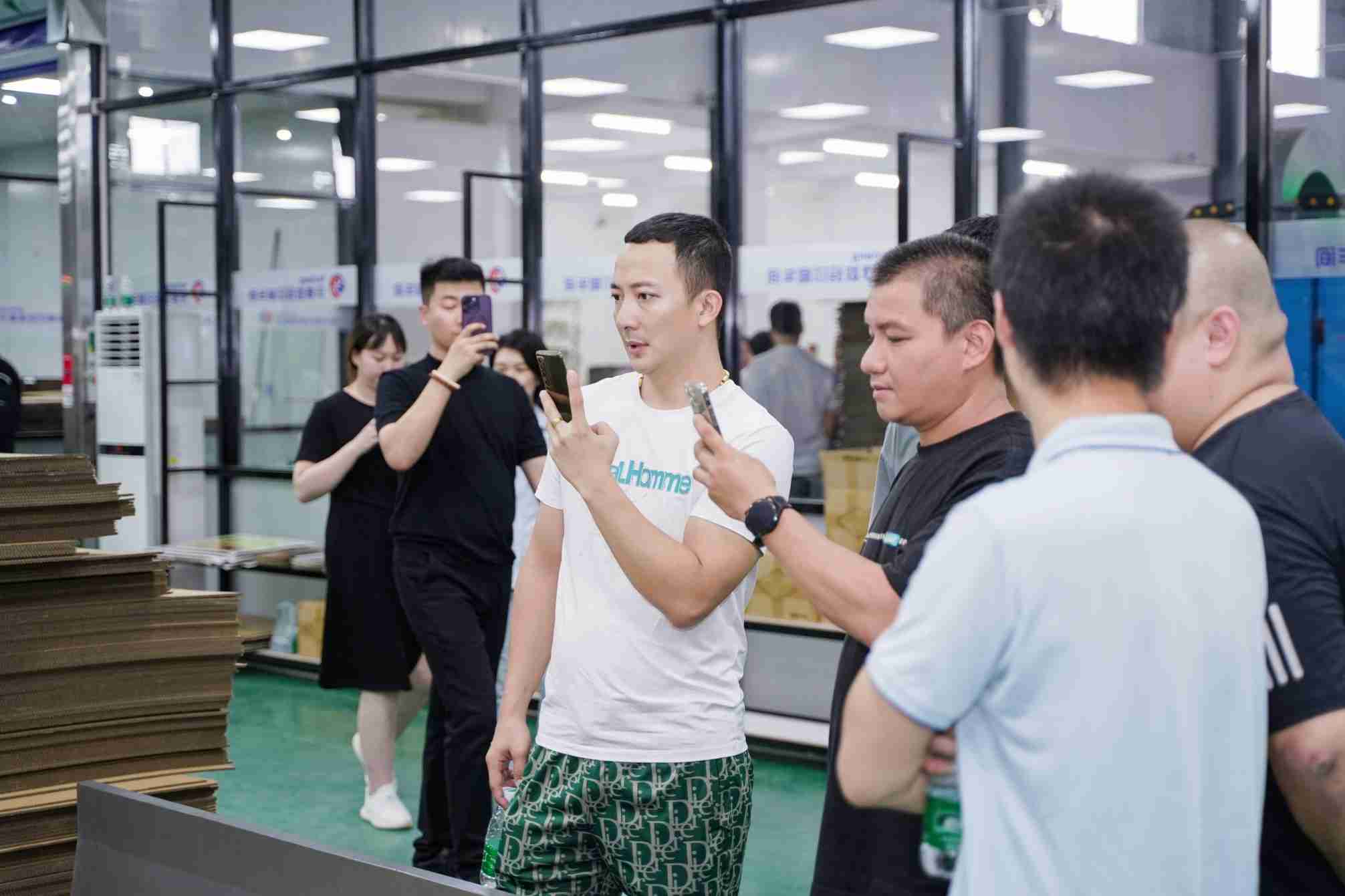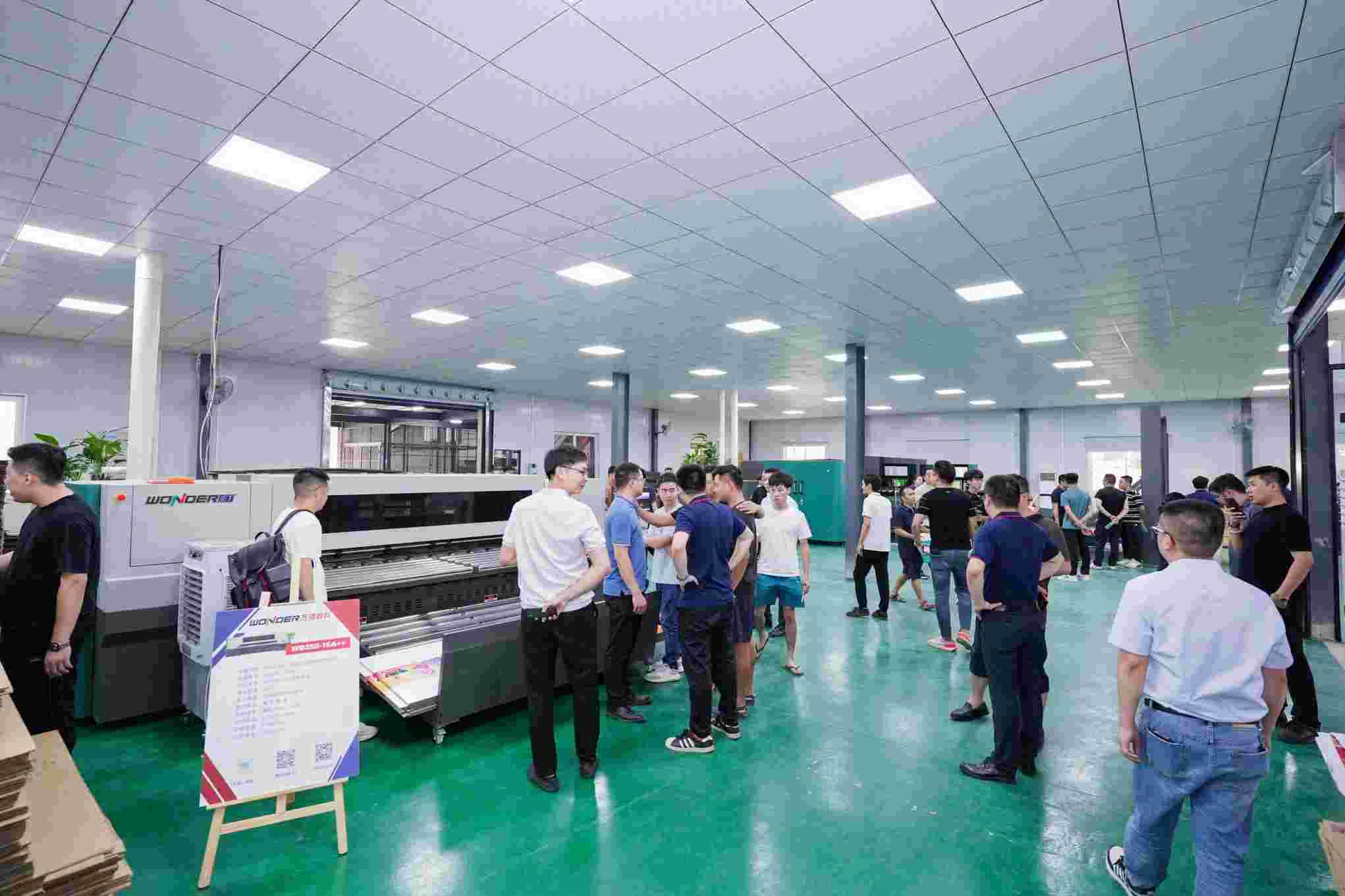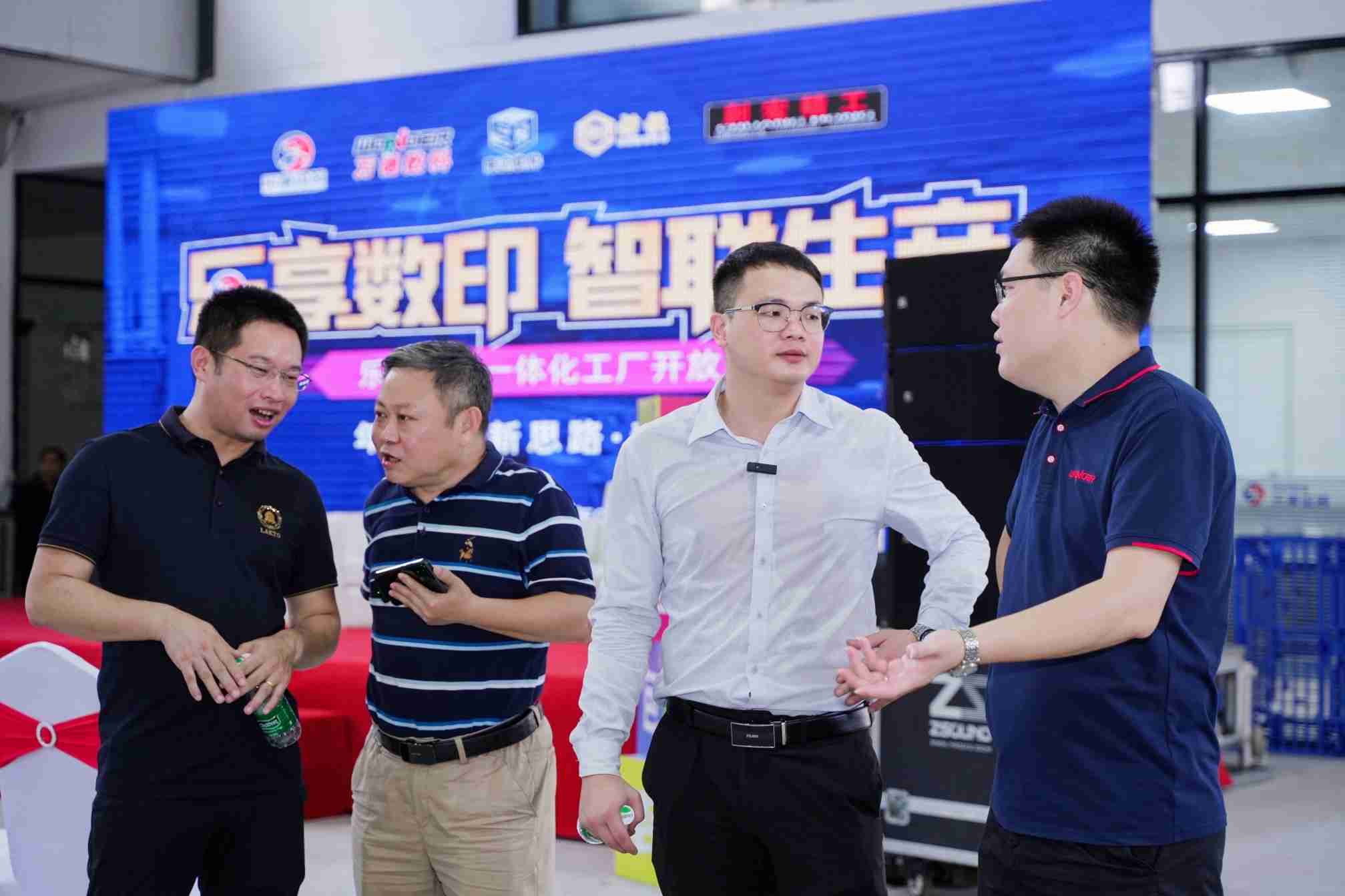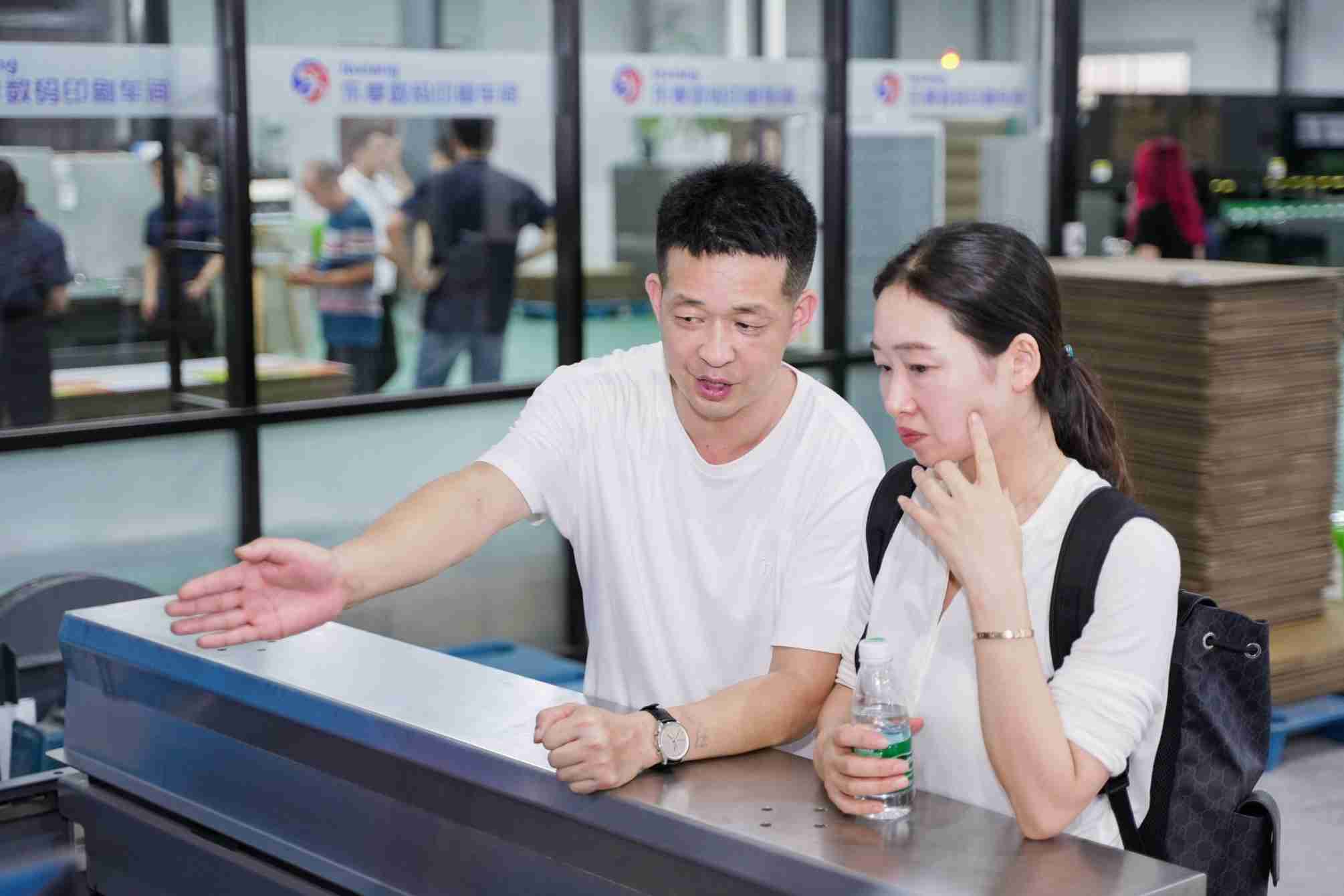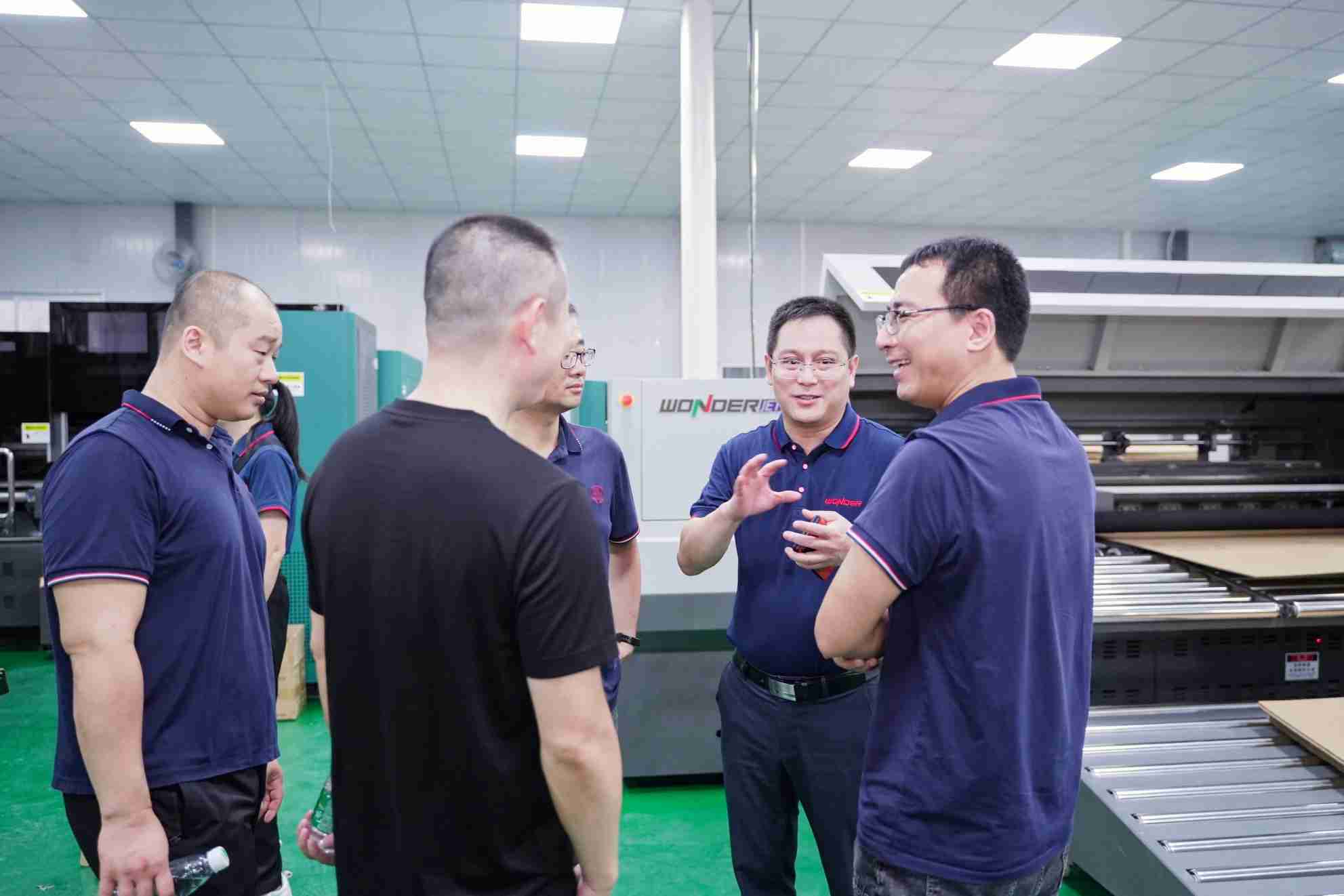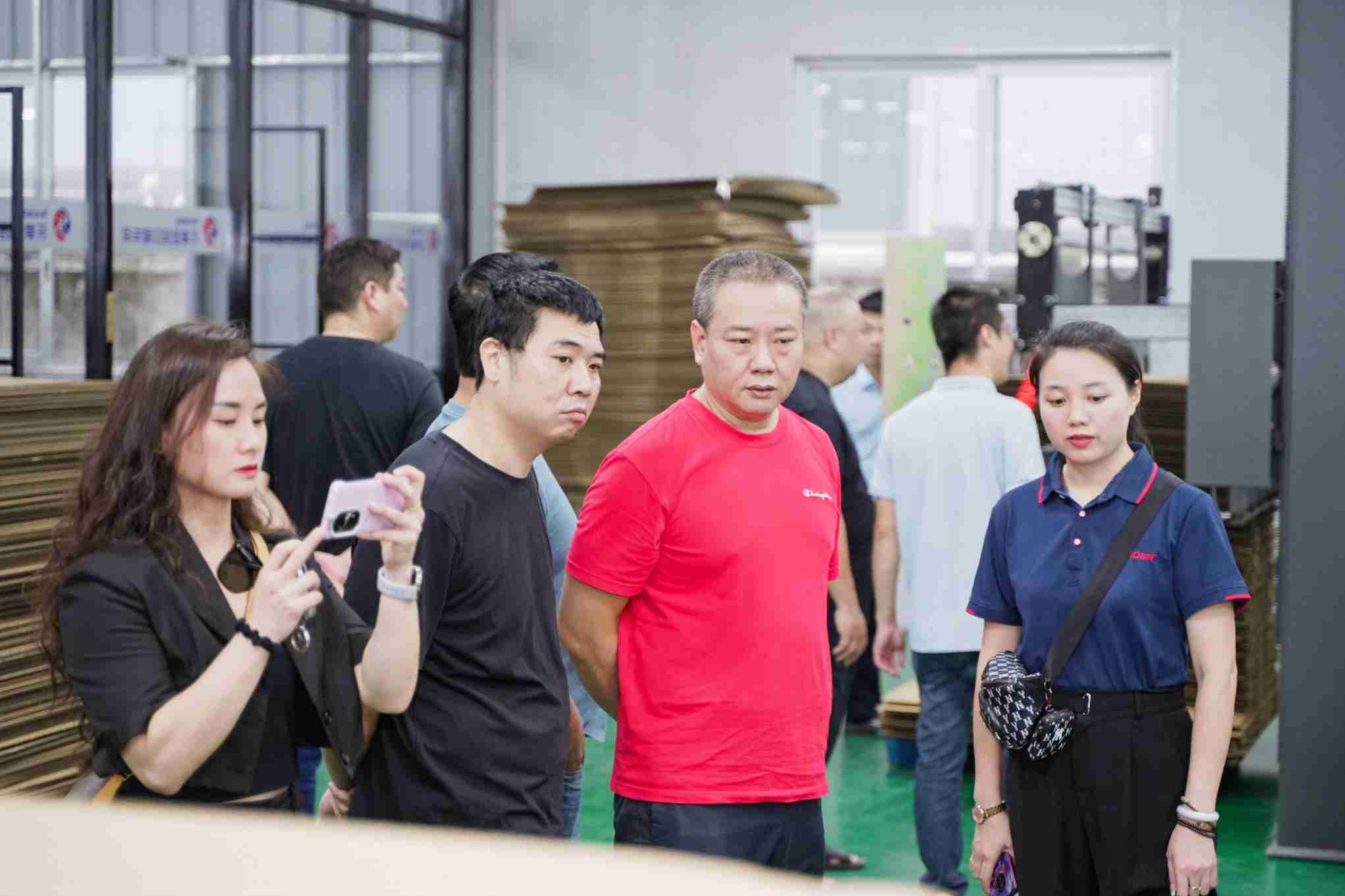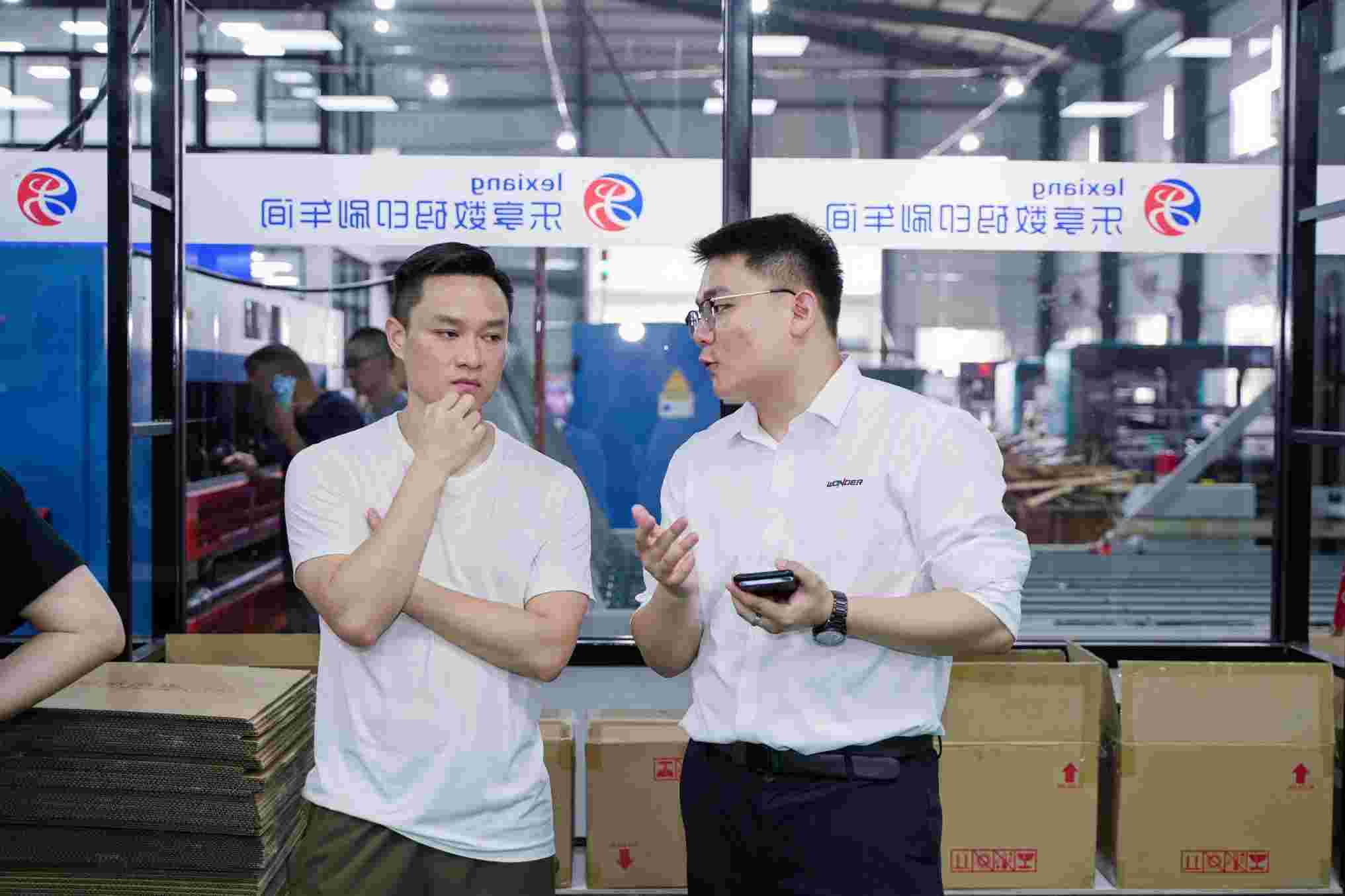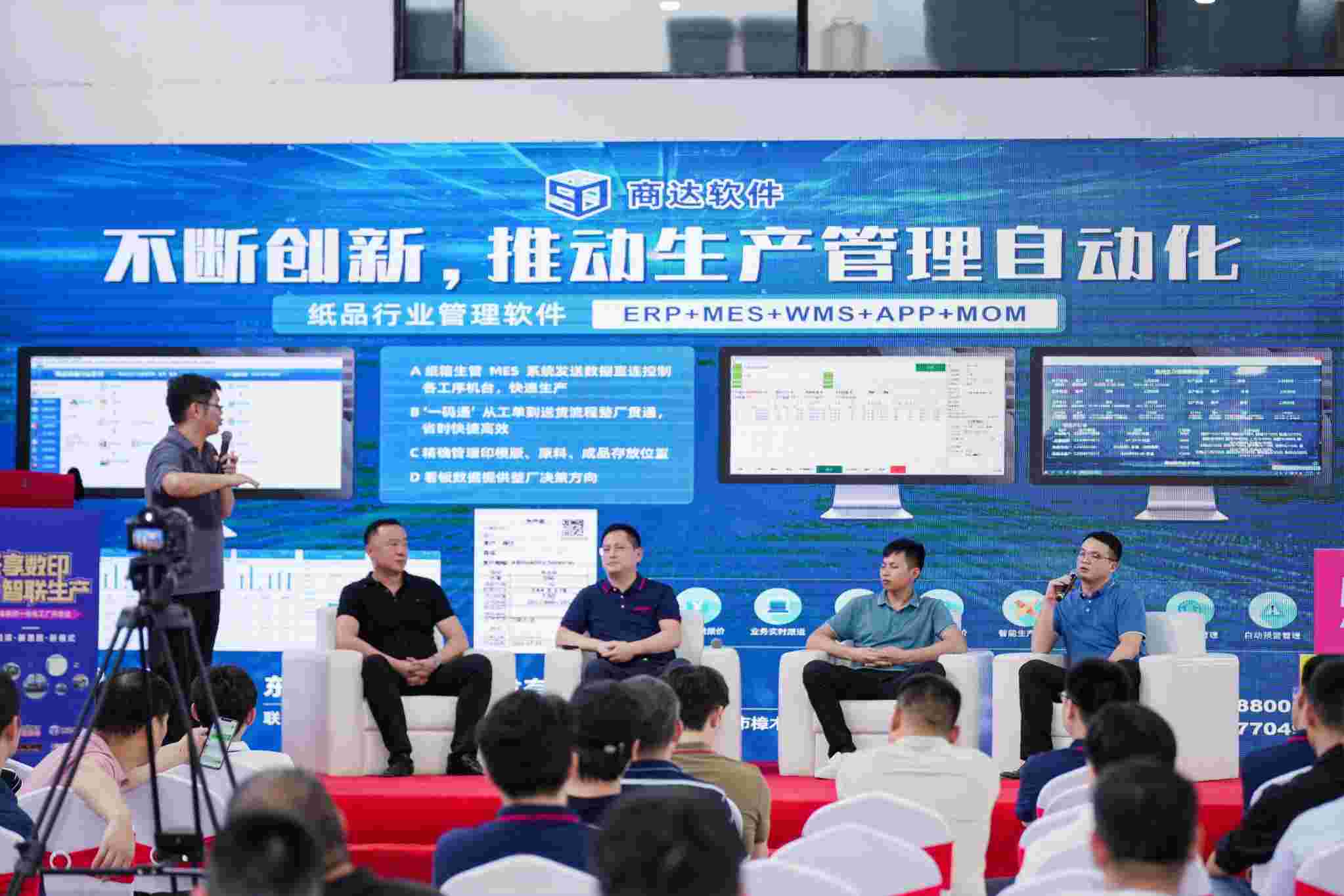 Experience Sharing 
In the digital "wisdom" manufacturing experience sharing session,Wonder, Jiangmen Zeheng, Chuanghong Precision Industry, Shangda Softwar, as well as the customer factory Lexiang Packaging representatives have brought a wonderful sharing.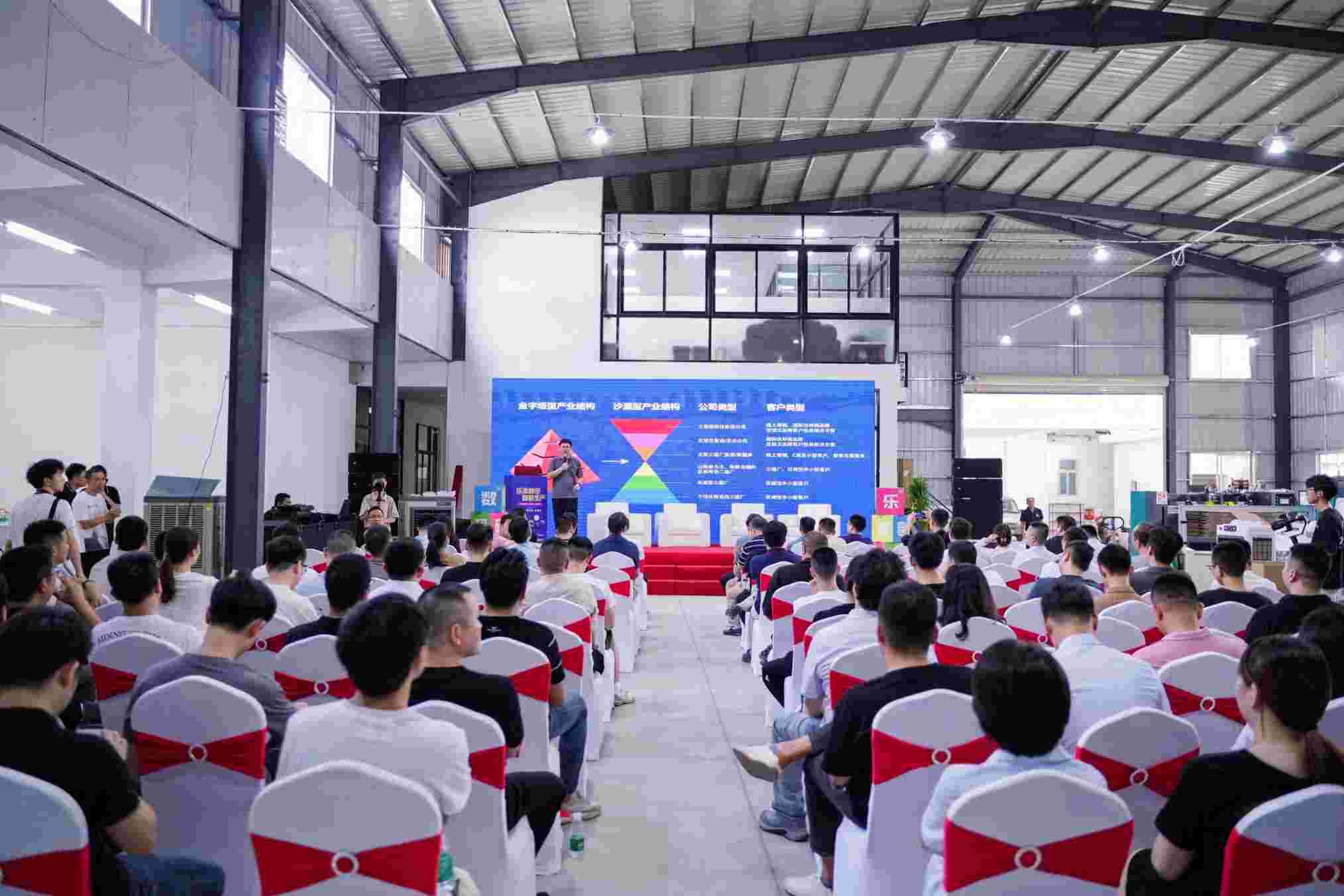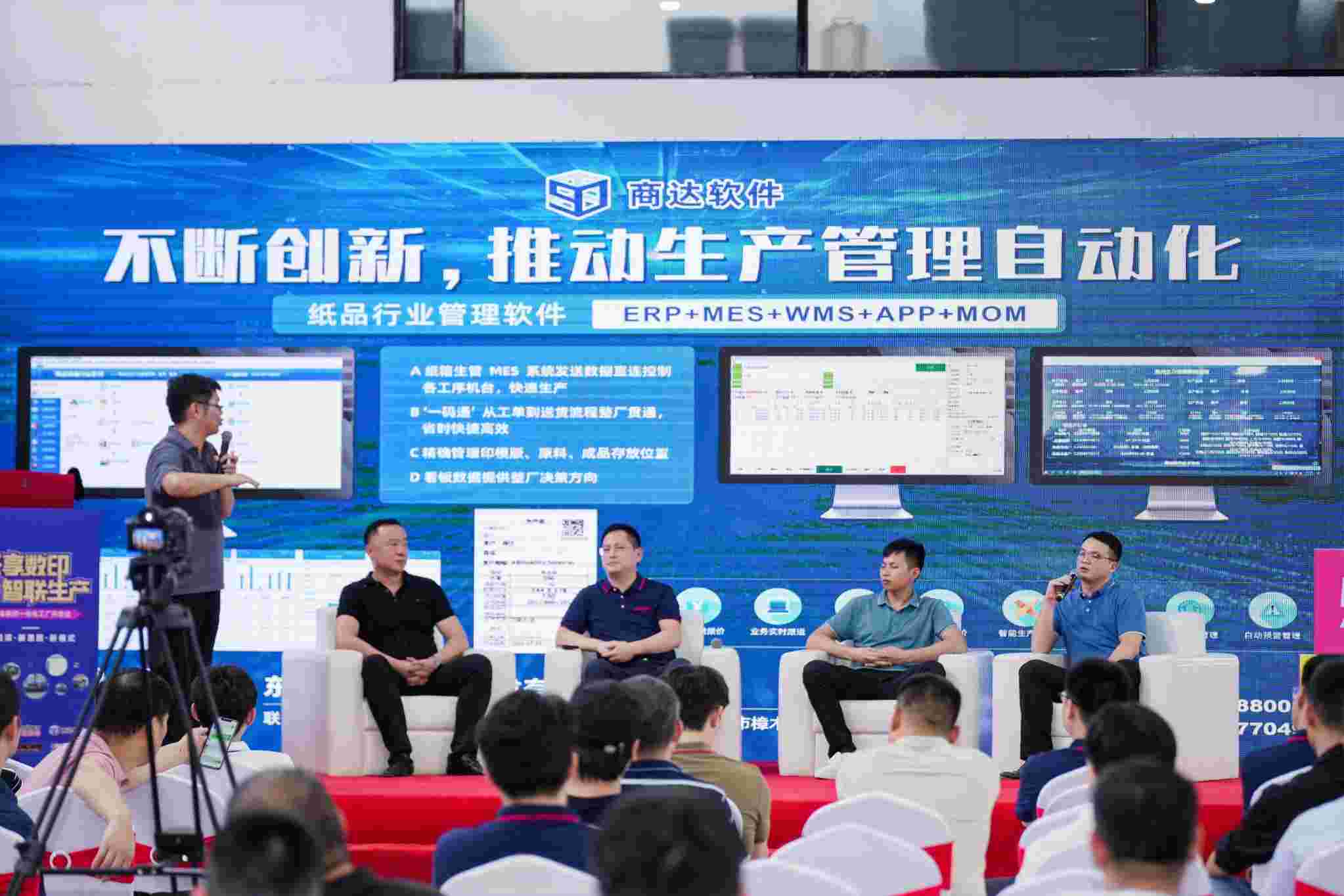 The representative of Wonder brought the industry's current understanding of digital, as well as the corresponding digital solutions for various types of carton factories. Wonder is a leading professional digital printing solutions provider, the main products include Multi Pass scanning digital printing machine series for small batch orders, Single Pass high-speed digital printing machine series for large/medium/small batch orders, Single Pass high-speed digital series for base paper preprinting, And a series of all-in-one machines that combine two different digital printing technologies, Multi Pass high-precision scanning and Single Pass high-speed printing.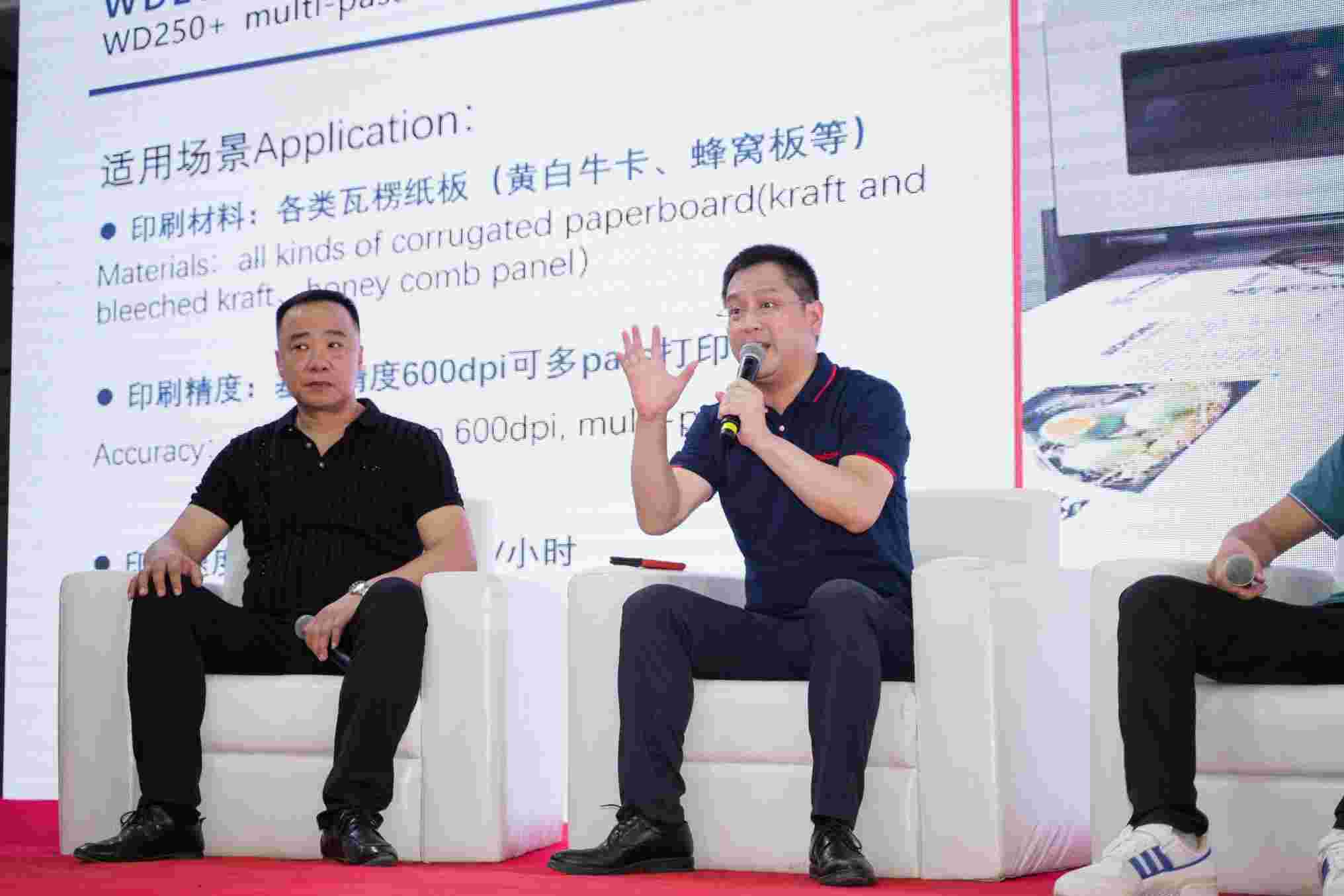 Jiangmen Zeheng representative focused on sharing the difficulties of digital carton printing and processing. Mixed orders, many boxes, many specifications... These are the pain points and difficulties in the production of carton factories, and they are also the difficult problems that plague many carton factories. In order to help carton factory customers adapt to the new changes of product diversification and expand market share, Jiangmen Zeheng has developed intelligent indentation machines and grooving machines specifically for the loose single situation faced by carton factories, so as to help solve the difficult problems that have plagued carton factories for many years. At present, its main products in Shantou Lexiang packaging, Zhongshan Lianfu paper products, Chaozhou Jinze Technology, Dongguan Jiahong paper products, Fujian Huafa Group, Guzhen Shengji paper products and many other packaging enterprises have been praised!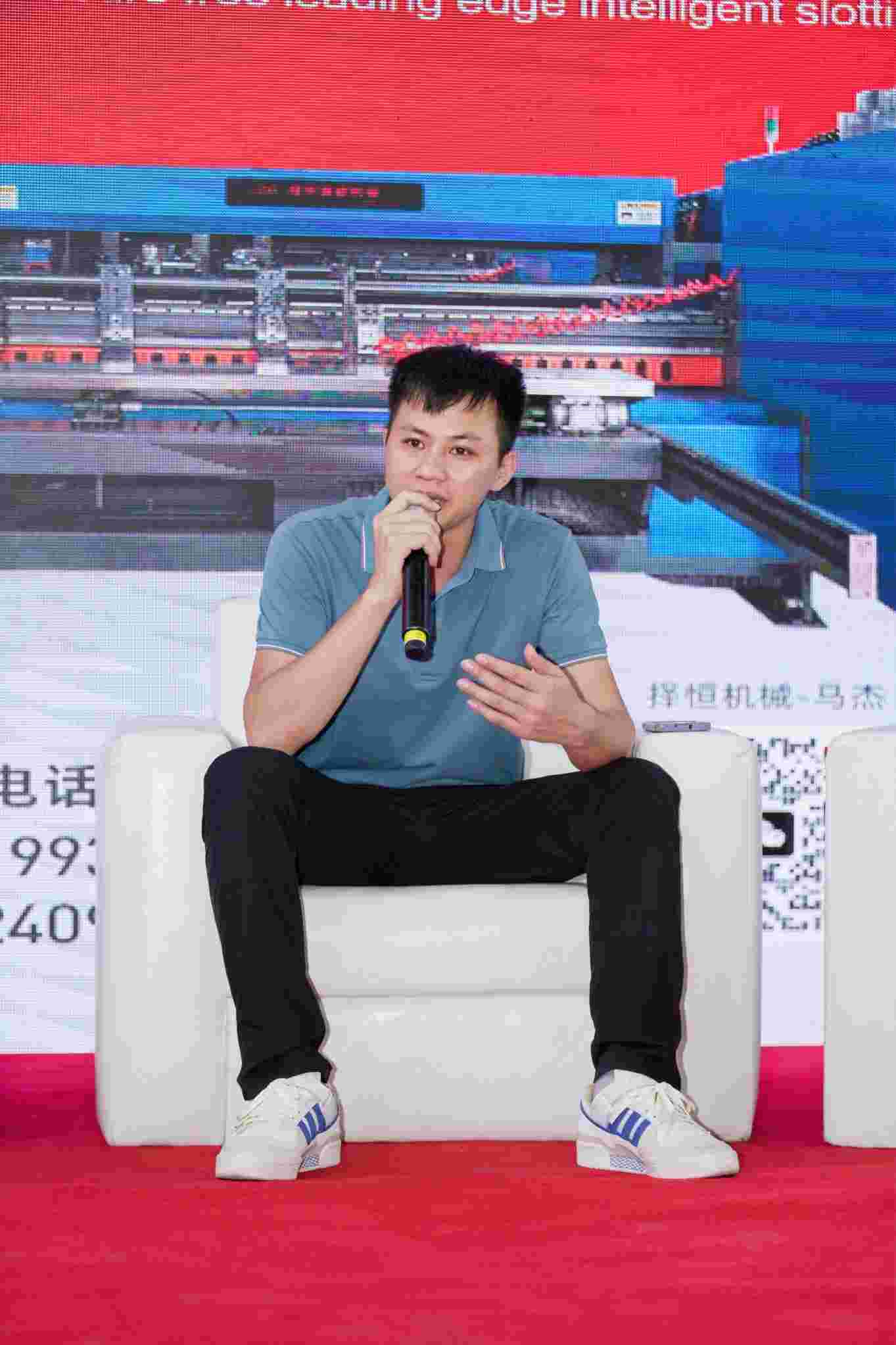 Chuanghong Seiko representatives explained how to achieve integrated post-production processing. Chuanghong intelligent automatic adhesive box machine has a unique structural design, which can not only meet the bonding needs of small treasure boxes, but also meet the bonding needs of large industrial outer boxes, and truly meet the excellent title of "big single strong decentralized orders king". Intelligent - This model can docking excellent management software, so as to achieve seamless docking with the management system, the main console input instructions, the carton machine automatically starts to adjust the carton size. Multi-servo system control system, can be very accurate and efficient to complete the size adjustment of each order, 30/60 seconds of order change time, you can easily cope with the frequent change of orders in the production process.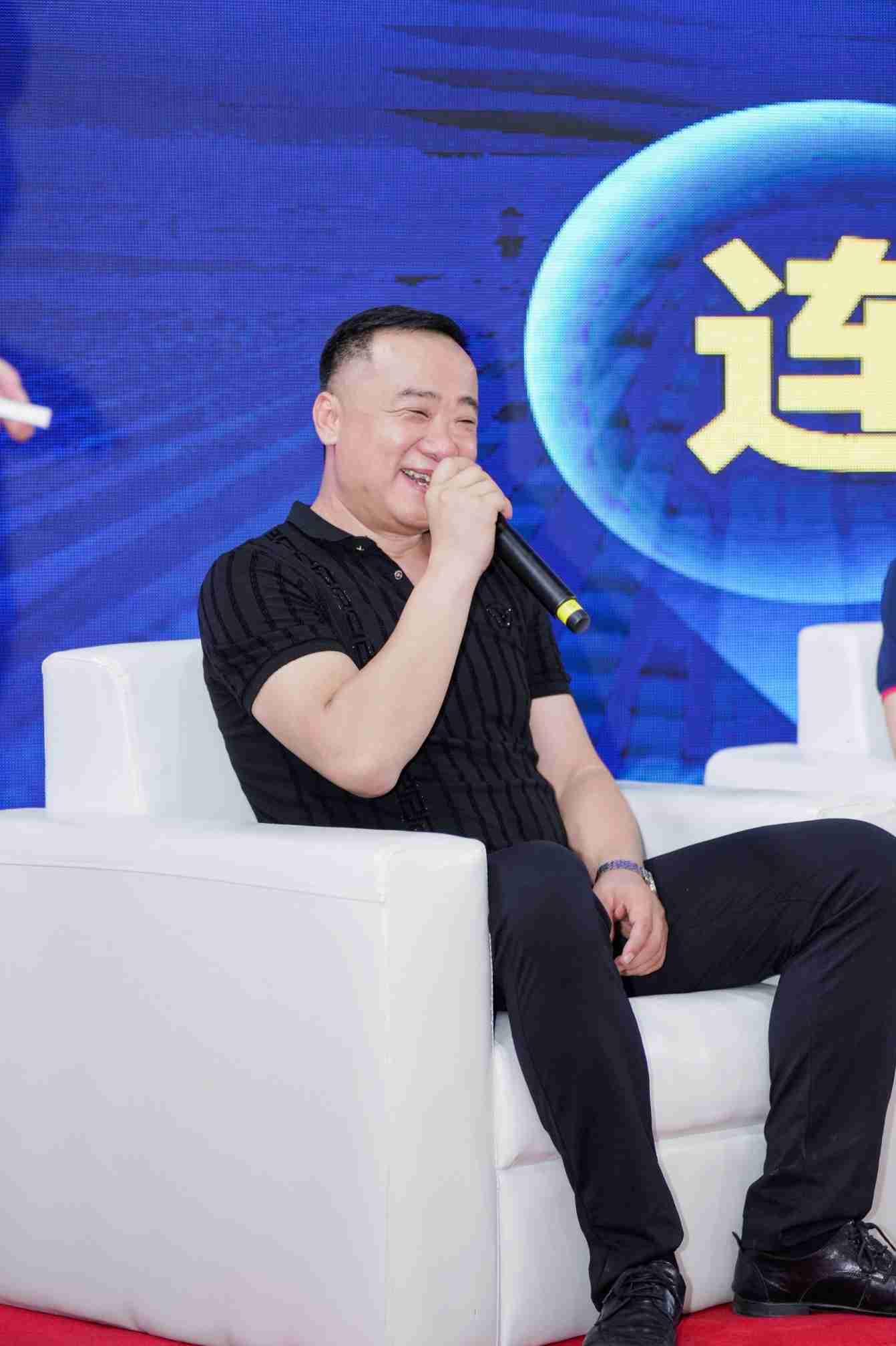 The representative of Shangda Software made a detailed exposition on the difficulties of digital management of digital carton factory and how to build a digital carton factory. Dongguan Shangda Software Development Co., Ltd. is a high-tech company with software development, sales and maintenance, has been committed to the research and management of enterprise information, focusing on paper packaging industry management software (ERP), has successfully integrated enterprise management information for many foreign and local paper packaging enterprises.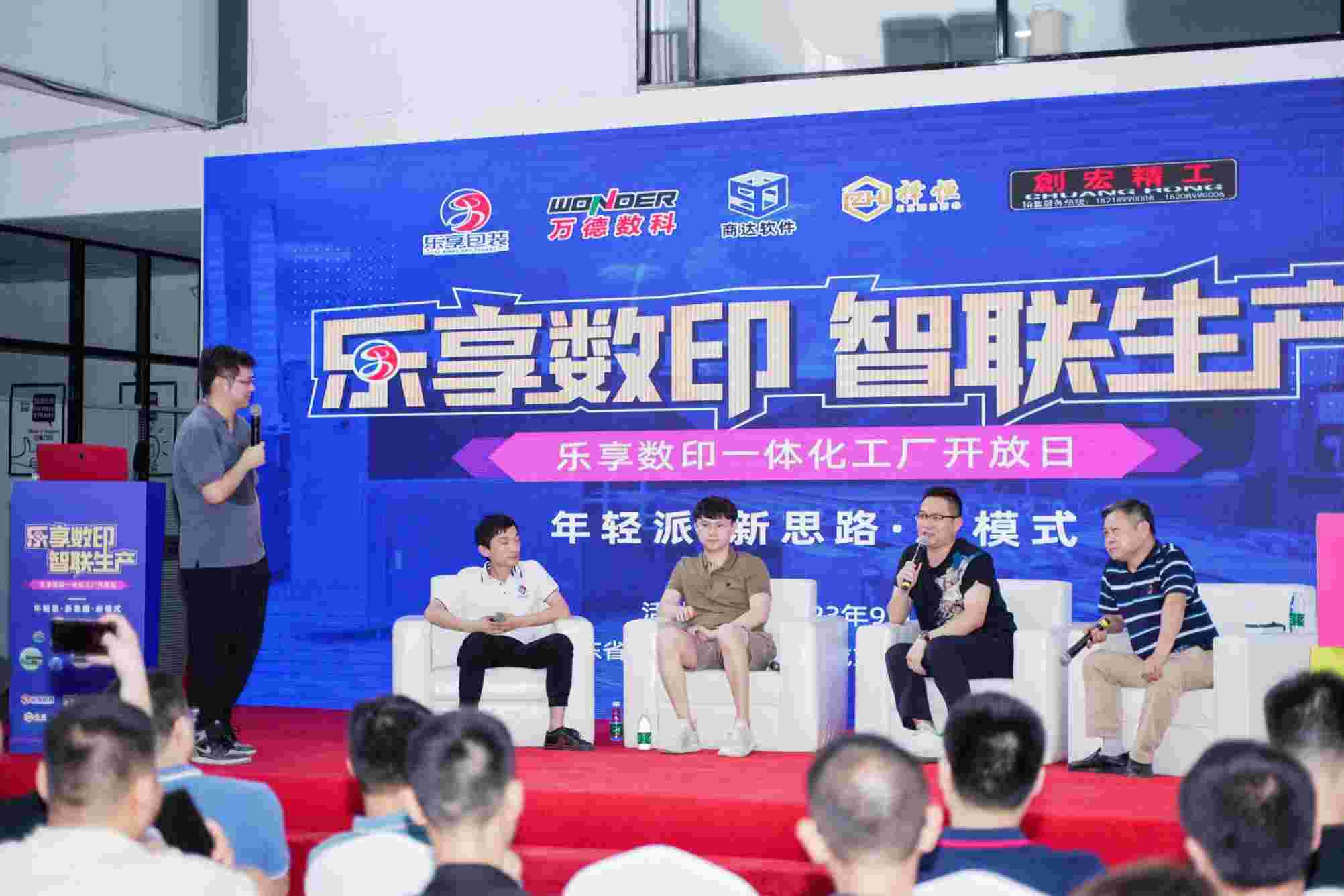 LE XIANG BAO ZHUANG representatives shared why they chose to invest in the digital carton factory at this time, and their personal feelings after the operation. During this factory visit, a small number of manual positions are enough to support the normal operation of production and manufacturing, and the highly automated and intelligent production also left a deep impression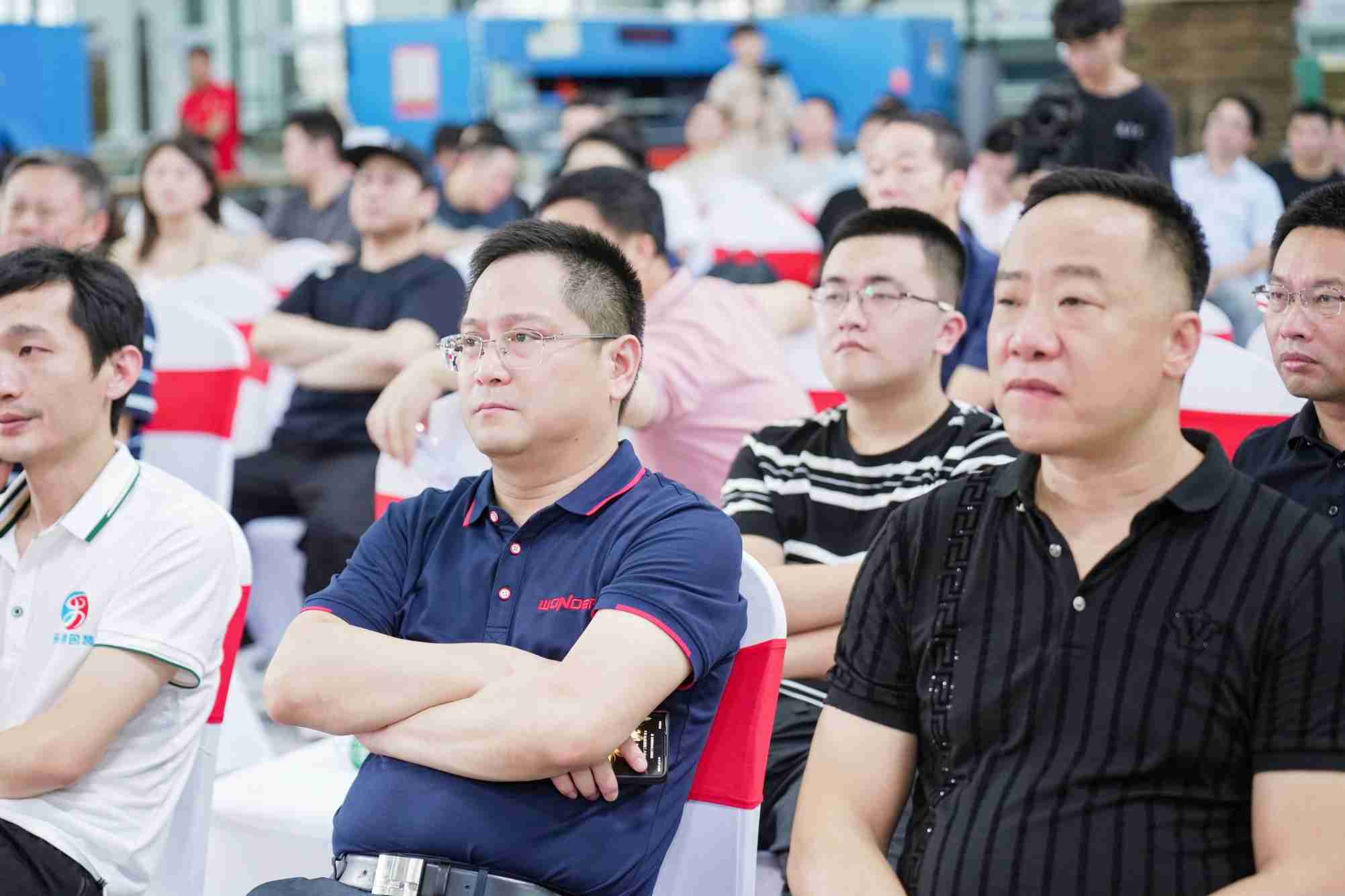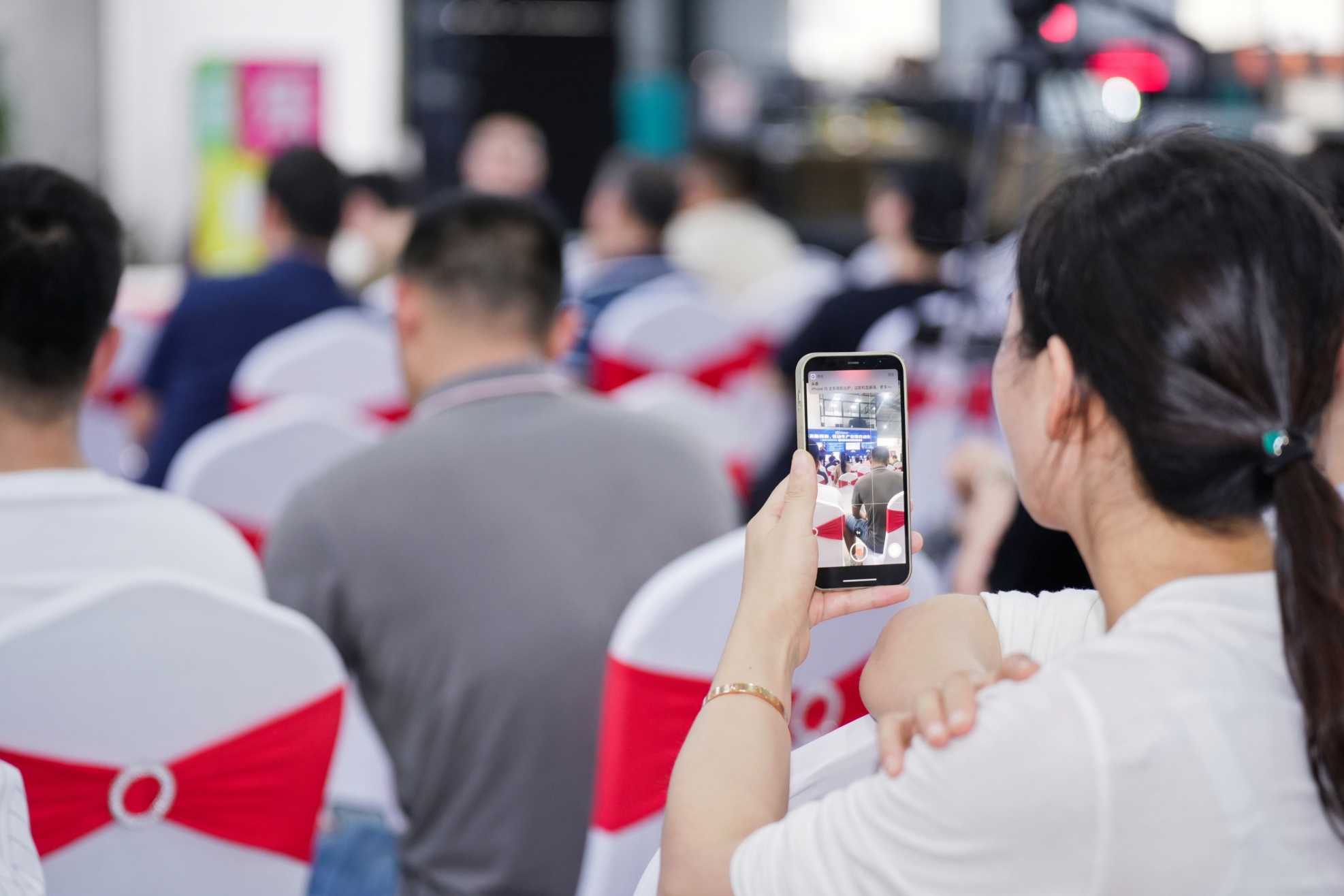 LE XIANG BAO ZHUANG representatives shared why they chose to invest in the digital carton factory at this time, and their personal feelings after the operation. During this factory visit, a small number of manual positions are enough to support the normal operation of production and manufacturing, and the highly automated and intelligent production also left a deep impression
---
Post time: Oct-12-2023